We are beginning something that makes our family pretty close to giddy.
Giddy is really not my thing.
I'm the Midwestern American stoic type…
(with a strange leaning towards living room dance parties).
But this….
This project makes me want to stand up on a couch somewhere and shout "Yes!"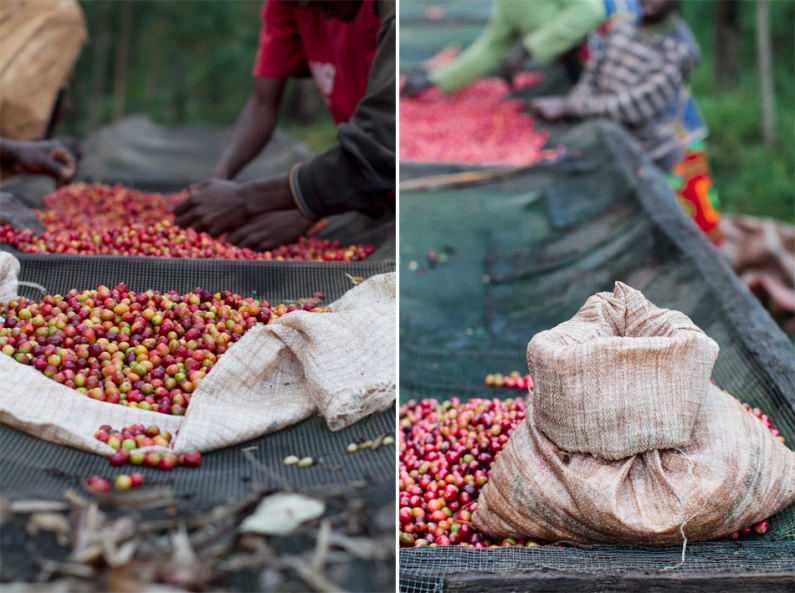 What is it?
We are opening a coffee washing station. Let me explain just why this is SO EXCITING! Coffee farmers in Burundi grow coffee in small personal plots. Each plot ranges in size, but most are about half the size (or smaller) than the typical American backyard. On this small plot families grow EVERYTHING that they need to survive for the year. They might have coffee, banana trees, corn, beans, and manioc all on the same plot. My hubs, the Coffee Guy, explains a bit about what a washing station does:
The washing station's main purpose is to remove the coffee seed from the skin and fruit and dry out the seed to prepare it for hulling and export.  For great tasting coffee the washing station has to do much more.  Without a well run washing station within a few hours walk farmers can expect a barely livable wage with little to no chance of premiums.  Too long a distance or poorly operated and marketed stations destroy any hope of long-term relationships with buyers.   Direct trade relationships with roasters and western importers are the key to help create a stable and sustainable source of income for the 2,000+ smallholder farmers surrounding each station.

How will it help people?
We have identified a potential washing station spot surrounded by 2,500 coffee farming families. In order to deliver their coffee cherries they currently need to walk 9 miles over slippery mountain slopes with the coffee cherries on their backs. Because the nearest washing station is so far, often their coffee is fermented and useless when they finally deliver it.
We are asking God to change their story into one of hope. The start of this change will be the building a coffee washing station close to the homes of these 2,500 coffee farming families.
We believe this project will be a launching pad for initiating positive change in this community. Our big dream is to see the transformation of this community from one that is barely living week to week into one that is safe and thriving and fully fed. Employment, clean water, better education, farmer education, technical skill building, women's sewing projects, orphan care, food security projects and most importantly the transforming power that having HOPE in the future and in a real and caring God can bring.

Will you help us build it?
We are looking for donations to make this project possible. To give, click the donate button on the top right of this blog.
Amount Needed: $40,000
Amount Raised: $14,420
If you would like to give towards this project, we are offering the following gifts as a thank you for your involvement. 
Donors over $100 will receive:
A set of postcards depicting the washing station and its farmers.
Donors over $500 will receive:
2 lbs of Burundi coffee
Three 12×12 prints of the following: the coffee, the farmers or the station itself.
Donors over $1,000 will receive:
5 lbs of Burundi coffee
A 12×12 gallery wrapped canvas wall hanging of one of the following: the coffee, the farmers or the station itself
A set of postcards depicting the washing station, the coffee and its farmers
Donors over $5,000 will receive:
8 lbs of Burundi coffee
A set of two especially chosen (12×12) gallery wrapped canvases or one 16×20 gallery wrapped canvas. Canvases will depict one of the following: the coffee, the farmers or the station itself
A DVD box set of Season 1 of the Long Miles Coffee Project TV show (airing soon)
Good things come to those who wait! Please keep in mind that your DONOR GIFTS WILL ONLY BE SHIPPED ONE YEAR FROM NOW, in January 2014. We are asking for your patience as we focus all of our energies on launching this project. 
Donations can be made by clicking the PayPal button at the top of this site. Interested in donating but still have questions? We will be answering any questions in the comments section below or email me at kristy@longmilescoffee.com.