I struggle with the idea of comparing lifestyles, because that's not really what life is all about. That said, I do often feel like the expat lifestyle is easily misunderstood. Most expats have chosen the country they reside in, some landed there by chance, and others were forced through crisis to find a new home. I guess here I am speaking mainly about the expat experience I know, which is moving by choice to a developing nation.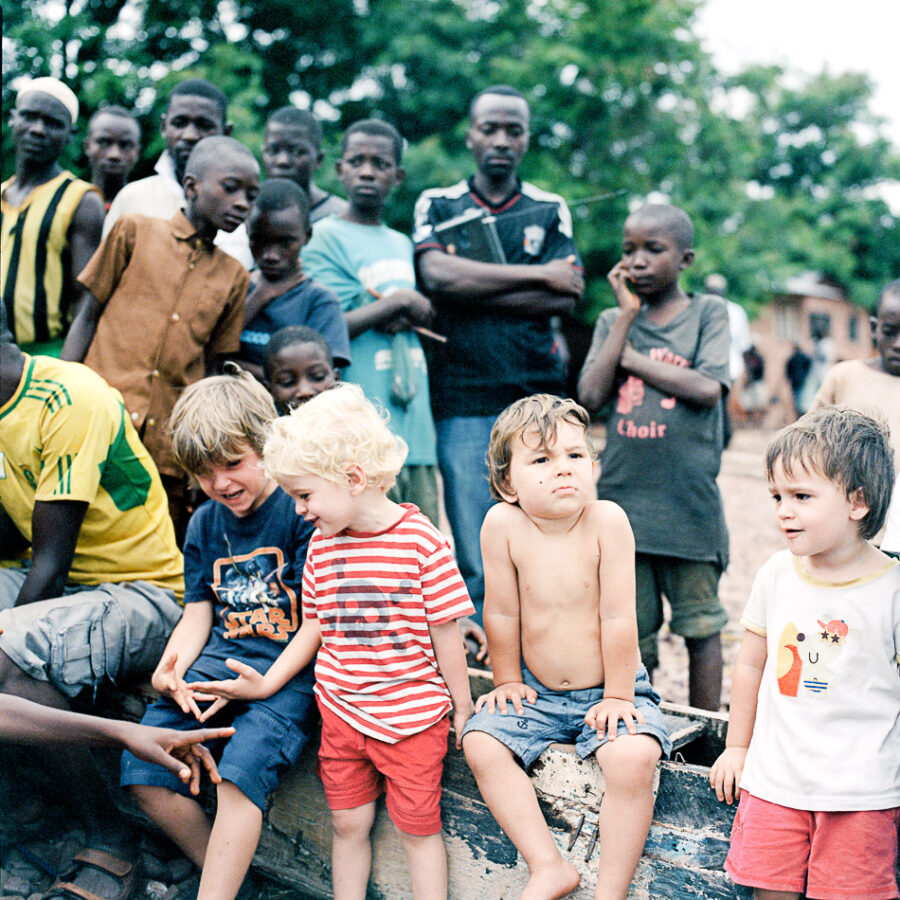 1) Myth #1: Having household help means living a privileged life
There are movies about the allure of colonial life. The main character (a brave rugged British expat) arrives home, puts his hat next to him on the chair and in the time it took for him to cross the veranda and sit down, a gin and tonic has arrived born by the hands of a devoted house helper.
In my experience, it's nothing like that. People often suggest that we live an opulent life because we don't clean our own toilets. It's true, not cleaning toilets is really great, but taking on household staff means looking out for them as well as their families. It means being married to their medical expenses, their family problems, the education of their children, and their dreams for the future. In short, it means adopting them as family. If you are anything like me, this idea almost as appealing as the thought of someone else folding your underwear. Even so, I've let our staff into my "inner circle" and they really are part of the family.
Now that we are so busy with our Long Miles, we really couldn't function without the team of people who run our household. That sounds crazy, but the culture here is different and takes much more time and effort to navigate. For instance, it is not unheard of to spend an entire day waiting to buy more electricity credits to power the house. With frequent shortages of certain foods and supplies, having someone else spend 2 hours tracking down sugar instead of me is really appealing. Next time you want to tell an expat how "easy" they have it because they don't clean their own toilet, think again. By having staff, they are managing people and taking care of an entire family unit beside themselves.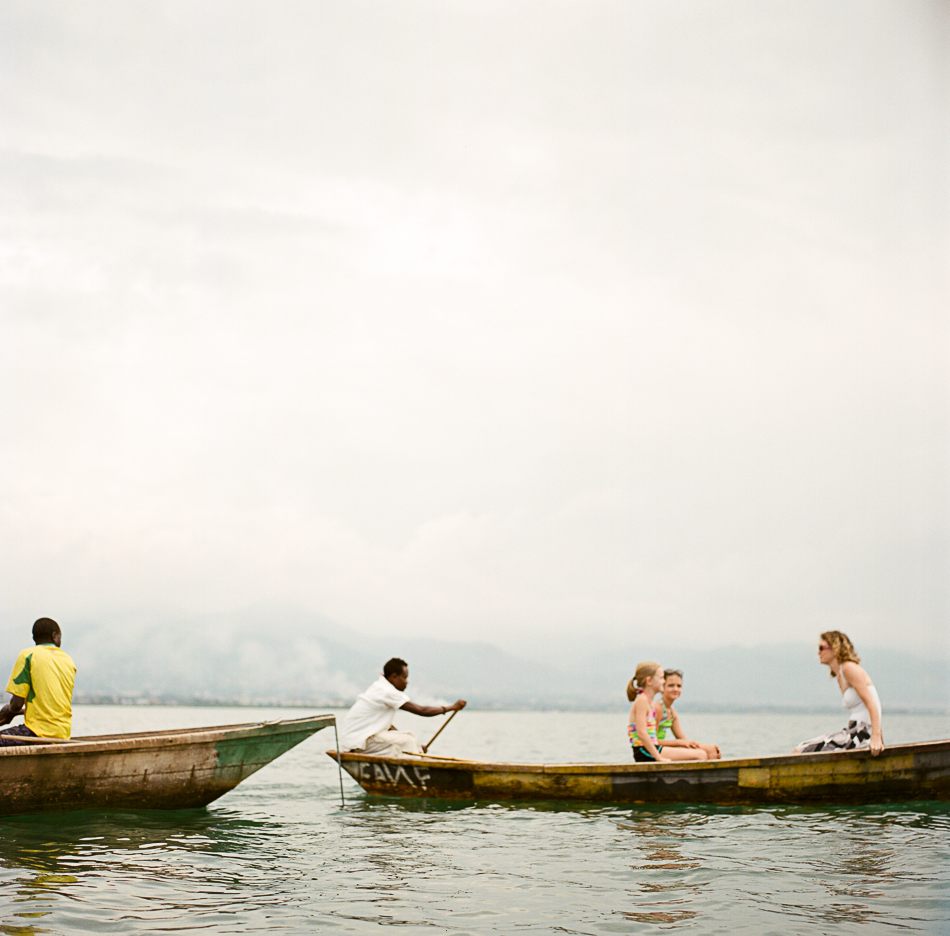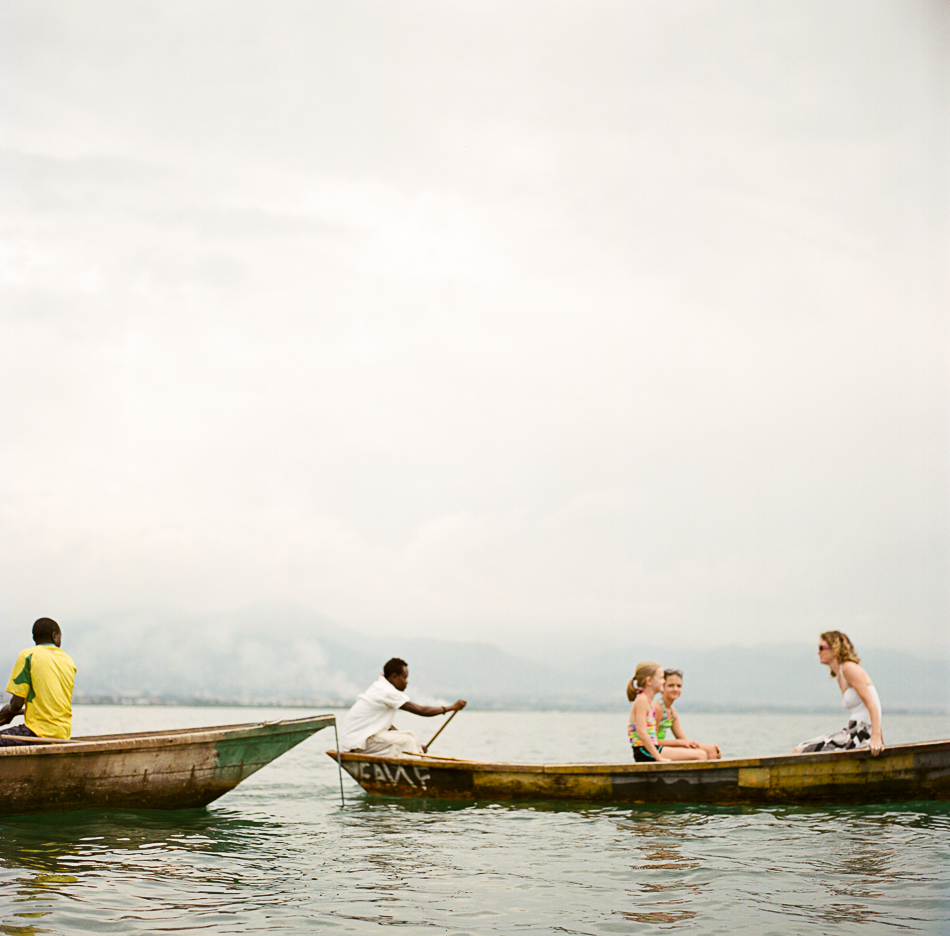 a rare adventure filled moment with friends
2) Myth #2: Life abroad is one big adventure
Today I am here in Burundi and my mom is getting her second round of chemo as she fights liver cancer. I wish I could be there and I won't be because of our choice to make a life in Burundi. Expats miss family birthdays and Christmases and funerals. They show their kids pictures of family members on the 30-hour plane ride "home" because the kids have forgotten "which cousin is which" and they can't remember what the USA looks like anymore.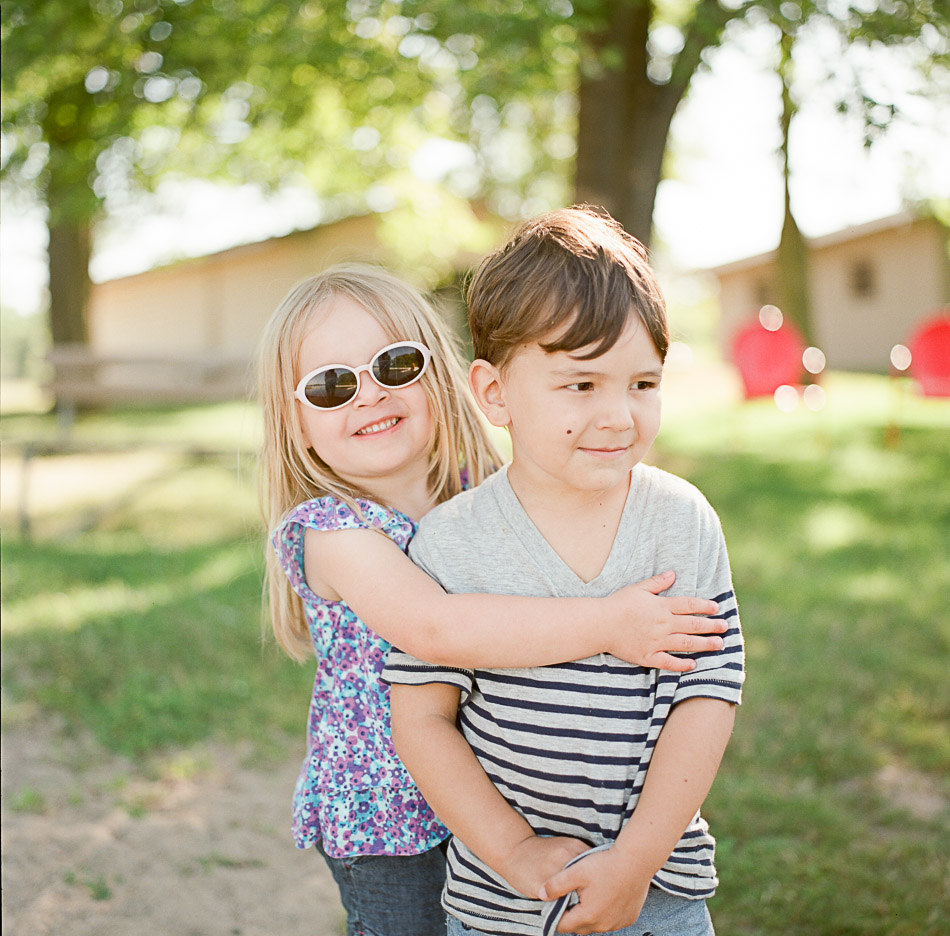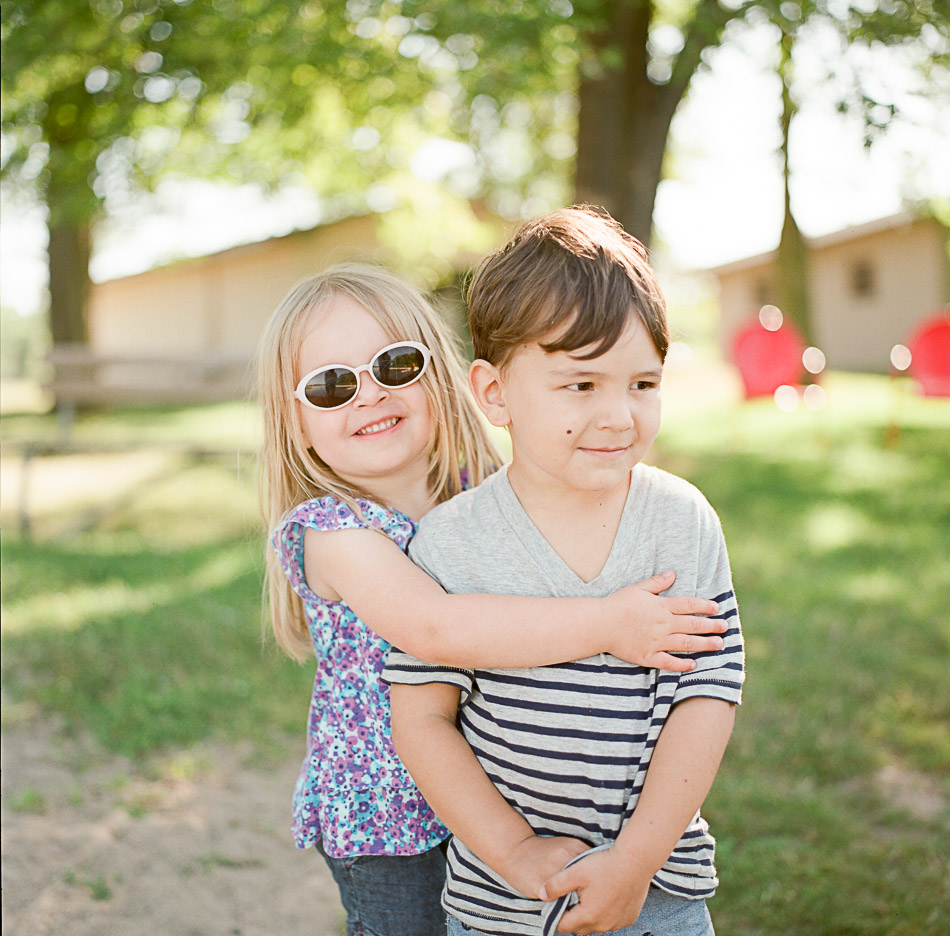 leaving family behind
3) Myth #3: It's Cool
For about 30 minutes in a 24-hour day I feel like I sort of MIGHT have myself together. I often sound like an crazy person. My French is poor and terribly accented and my Kirundi is even worse. I am generally a sweaty mess (lucky, everyone else is a sweaty mess too) and there is just nothing cool about sticking out like a sore thumb everywhere you go. As a recovering perfectionist, I am thankful for Burundi. I have learned lessons about vulnerability and courage here that I would not trade for any air-conditioned English speaking country on the planet.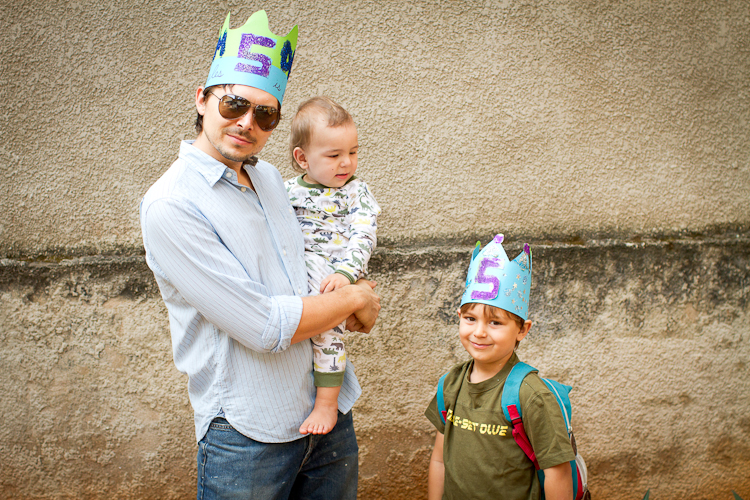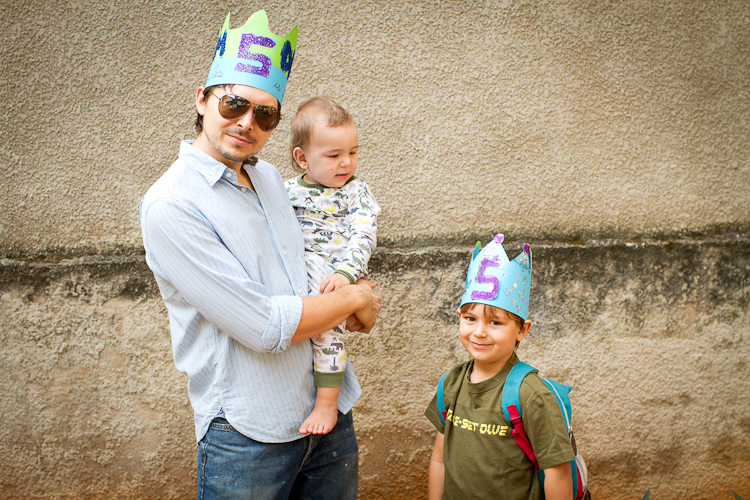 celebrating countless birthdays away from grandparents
Myth #4:  Traveling is practically the same as being an expat
The world seems to love lumping "expat life" and "traveling" together as if they are interchangeable. I can tell you one thing I know for certain, I am NOT on a vacation. As my friend Abby likes to say, "You really LIVE there." There is a distinct difference between traveling to a place and living in it. I think we could all travel to MOST places in the world and find things to enjoy about that place for a short time. It's when the dust has settled that the bravery begins.
Learning to live life in a foreign land is not really something travelers have to do. They are just passing though. Travelers don't have to think about where their kids will go to school, how they will get groceries, or if they will ever see a sushi roll again. Travelers beware, when you are visiting expats in a foreign land take caution when throwing out phrases like, "It would be so EASY to live here" or "This is so much nicer than the United States." Keep up that talk and your expat friend might just throw you to the hippos.
Myth #5: Expats have special powers and ride unicorns
The following phrase is completely untrue and I hear it all the time. Ready? Here goes… "I could never do what you do."  I will agree with the ethos of this statement, which seems to be that choosing the path we chose has not made for an "easy" life all the time. Moving any family half way across the world is not easy. Neither is learning new languages, trying to understand a foreign culture, or starting a business overseas. It's no walk in the park, but neither are many of the challenges facing the modern day family. A United States dwelling couple working 80 hours between them, raising kids and perusing artistic ventures on the side… that doesn't sound easy either. We all face unique challenges no matter where we are or what life looks like for us. Am I right? Although, secretly I reserve the right to carry on believing in unicorns.