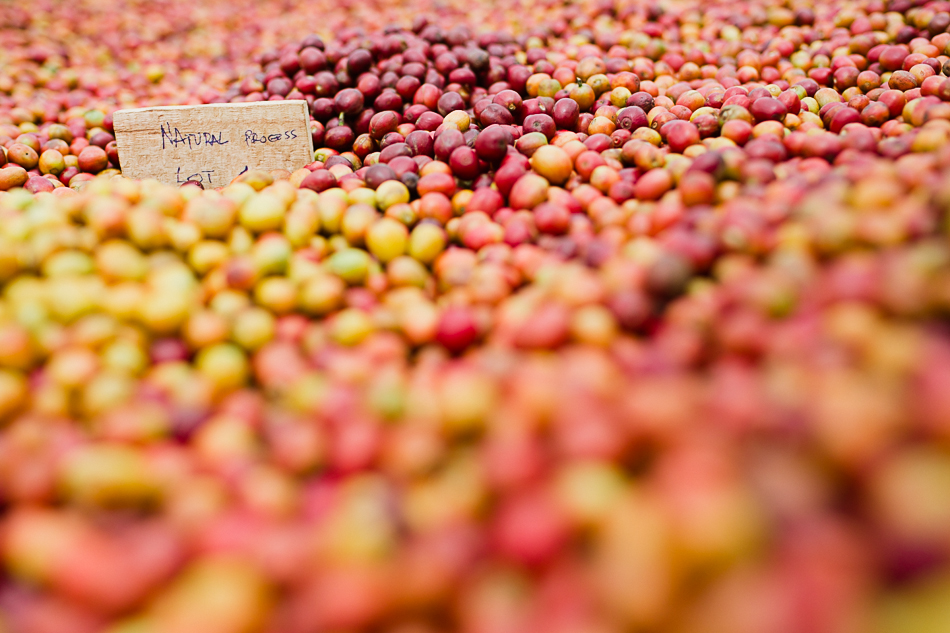 Our inaugural crop has landed in the States and it is FOR SALE! More roasters will have it in stock in the coming weeks, but here is where you can find it now. Also, if you would like to check out a story I did about Harvest which is featured on Stellar, a great little app for documenting stories, click the Stellar link. Thank you for you support in the past year as we have taken on building a washing station, and now a second one. We really value you coming to this space and giving us your support.
It has been a busy season over here at Long Miles. We've had lots of visitors, like our friend Mark who was here last week teaching us how to do sun dried naturals. There is a definite buzz as we prepare for harvest, which begins today. Everyone is busy stamping farmer cards, buying chicken wire, or submitting paperwork. It has been a hard week for us to keep from feeling completely overwhelmed, especially as we look towards the weeks ahead which are even busier. Our second station, Heza, is not completely finished but we are pushing towards opening her anyway ;).
HERE WE GO! Special thanks to these amazing roasters who believed in our vision enough to partner with us. Without their support and love for people, we could not do what we do. There will be more added to this list in the coming weeks, I will try to keep you posted.
Dogwood Coffee, Minneapolis MN
Onyx Coffee Lab, Springdale AK
Please, go get em! I would LOVE IT if you could hashtag your Burundi beans with #lmcpwashingstation on Twitter and Instagram so that we could virtually see them… that way we can live vicariously through you! There is a giveaway hitting the blog tomorrow in celebration of harvest, so pop back soon.