When I saw the list of ingredients in this cake I knew I had to make it. Browned butter? Roasted winter squash? Garam Masala? Yes, please! We have plenty of Garam Masala lying around from all our attempts at making a good curry. It's a beautiful blend of peppery cinnamonny cardamummy goodness. Since I've been doing a whole lotta "stress baking" to avoid packing, now seemed like the perfect time to bake this up!
One of the things that I love about living in Durban is the really large and totally unique Indian community. *warning, incoming "did you know" fact* Did you know that Durban has the largest Indian population of any city, outside of India? It shows, we have curry coming out of our ears and I love it! You have not lived until you have tasted a Durban Bunny Chow, but that's another story.
The name here says bread, but this really is a cake. Heidi who created the remarkable 101 cookbooks mentions you can skip the browning of the butter. You could, it's true, but I don't think I ever would. The browned butter gives this cake an amazingly dark and nutty favor. Plus I just love browning butter, and being around butter, and eating butter… you get the picture. This cake is soooo good paired with a doppio of espresso on a Sunday afternoon.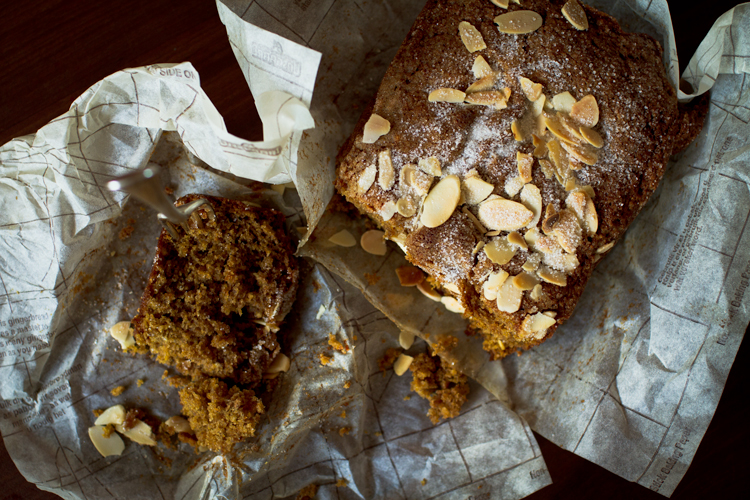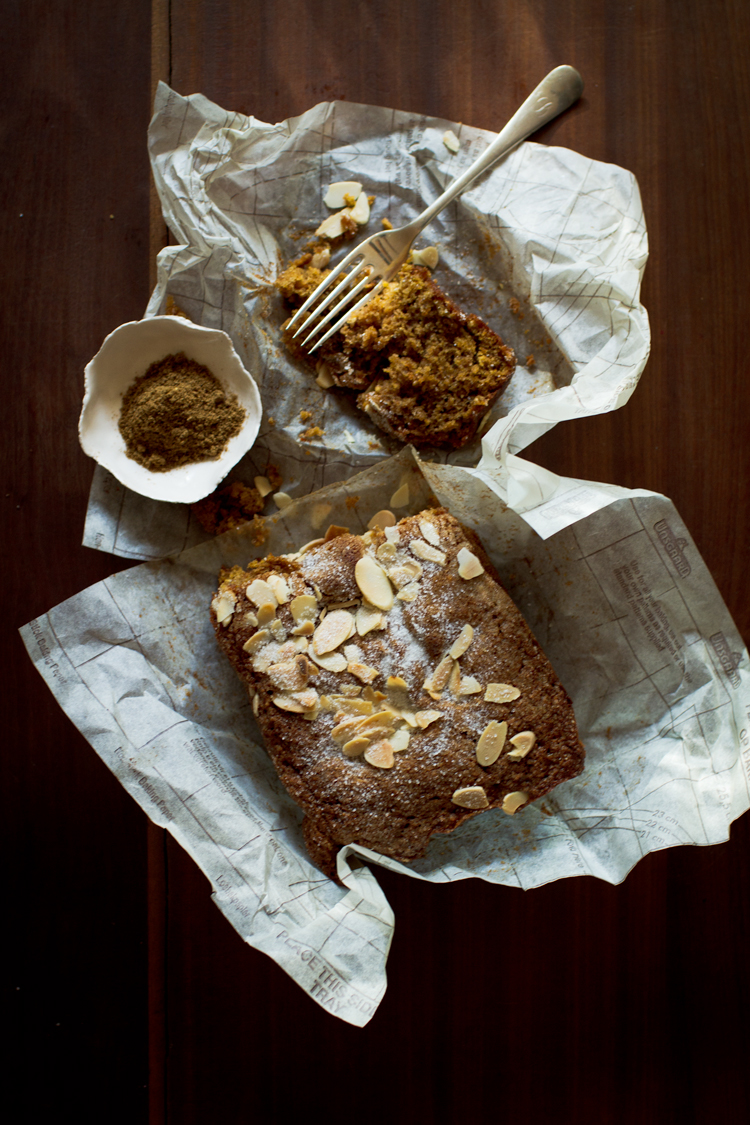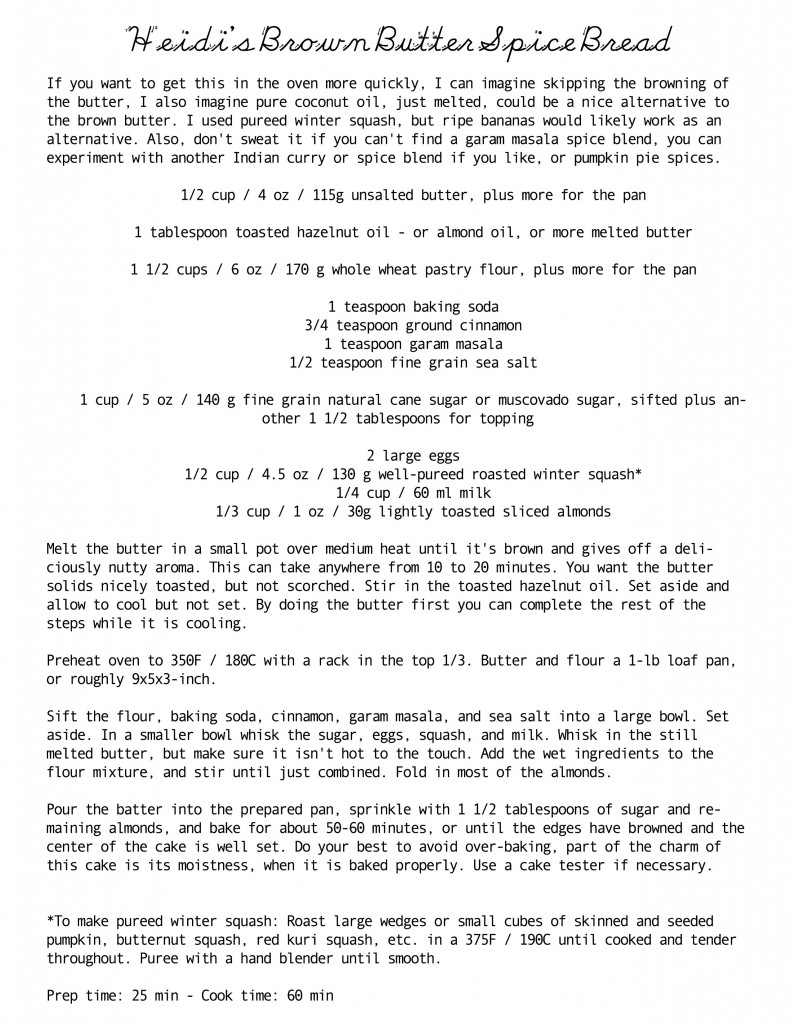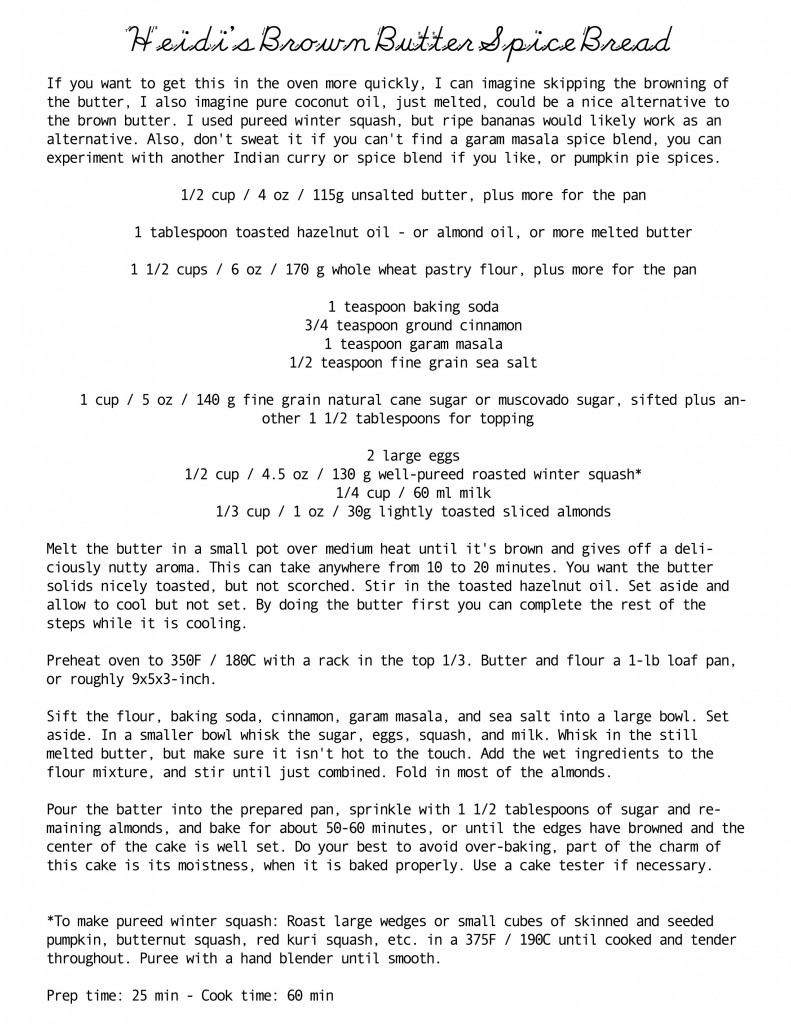 double click or drag above recipe to print
Love,
Kristy
all images Kristy J Carlson recipe via Heidi at  101 cookbooks