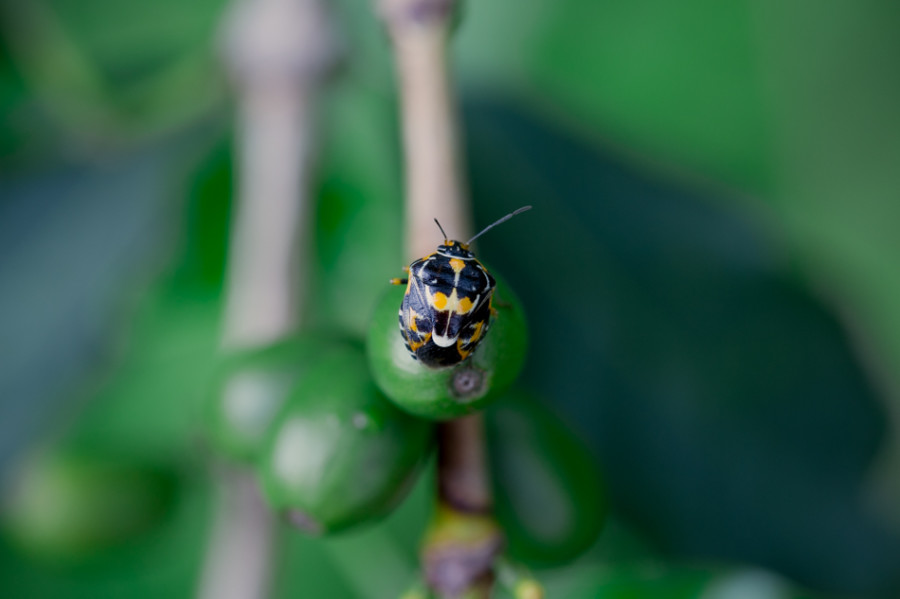 The Antestia bug
From far off, the Burundian countryside is a vast expanse of green carpeted rolling hills. Each hill is a distinct geopolitical unit known as a 'colline' ('hill' in French). Get closer to a colline and a tapestry of patchwork farming appears: a square of banana trees, a patch of cassava, a large section of coffee trees bordered by some maize. Each colline holds a community of between 60 and 140 small holding farmer families. This year, there is something new happening on the hills. Moving between the canopy of coffee trees on each hill is a group of young Burundians, holding bright yellow spray bottles. They are the Long Miles Coffee Scouts.
Armed their unlikely weapons, the scouts wage a battle against the coffee farmer's greatest and smallest enemy, the Antestia bug. This bug infects coffee cherries with bacteria by drilling a small hole into the skin of the coffee fruit. Once roasted and ground, the infected beans taste like a raw potato. One infected bean has the power to ruin an entire bag of coffee. The rate of infection is sporadic and difficult to trace, sometimes making it a risk for roasters to commit to buying coffee from Burundi. Our goal is to eliminate any trace of the potato defect in our coffees, and we've realized we can not do this without the diligence of our scouting team.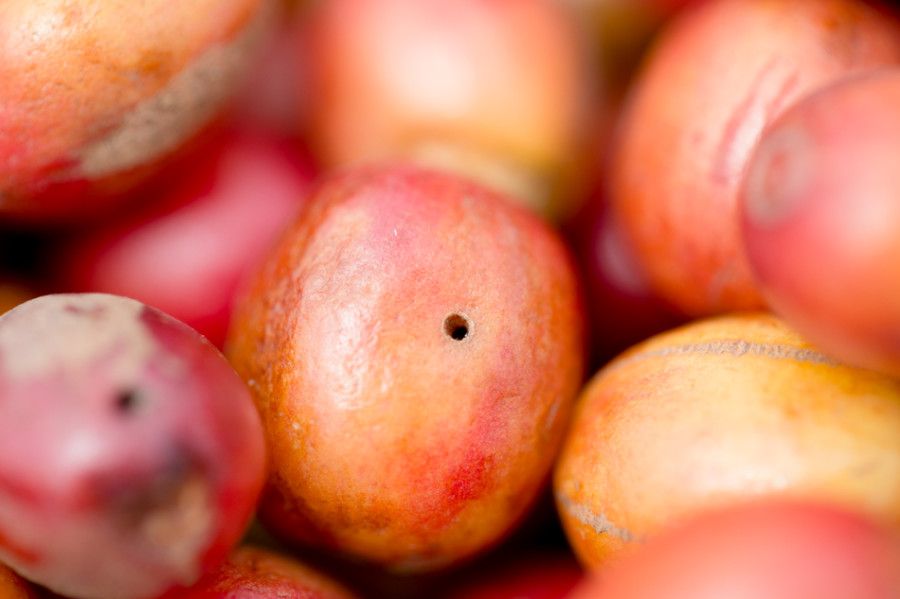 A coffee cherry damaged by the Antestia bug
The Coffee Scouts get their name from their training to find the pesky potato bug by scouting coffee trees. Using an inexpensive and organic pesticide (Pyrethrum) they target spray the Antestia which falls to ground moments later. The Coffee Scouts then collect the paralysed Antestia bugs for research. What makes our scouts extra special is that they were all unemployed youth who now have basic agronomy and data recording skills with the potential to study further and increase their local agricultural knowledge. Our team of Coffee Scouts, under the passionate and creative guidance of our agronomist Epaphrus (who we've nicknamed "Epa"), now numbers 14.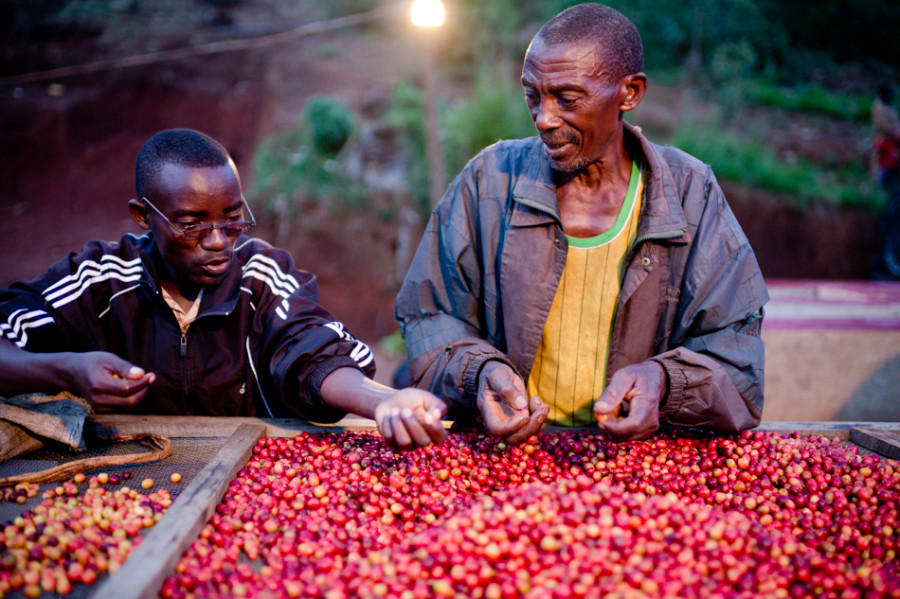 Epa teaching a farmer about good cherry selection
Our scouts each have 30 "farmer friends" who they visit on a weekly basis. They are committed to helping their 30 farmers understand and use better farming practices- from Antestia capture to mulching, pruning and fertilizing. A few weeks ago, Epa created an Antestia capturing compitition for all the farmers who deliver to the Long Miles station. The reward was 5,000 FBU (about $3.00) for every 100 Antestia bugs captured. The amount of bugs captured was a staggering 14,950 Antestia bugs.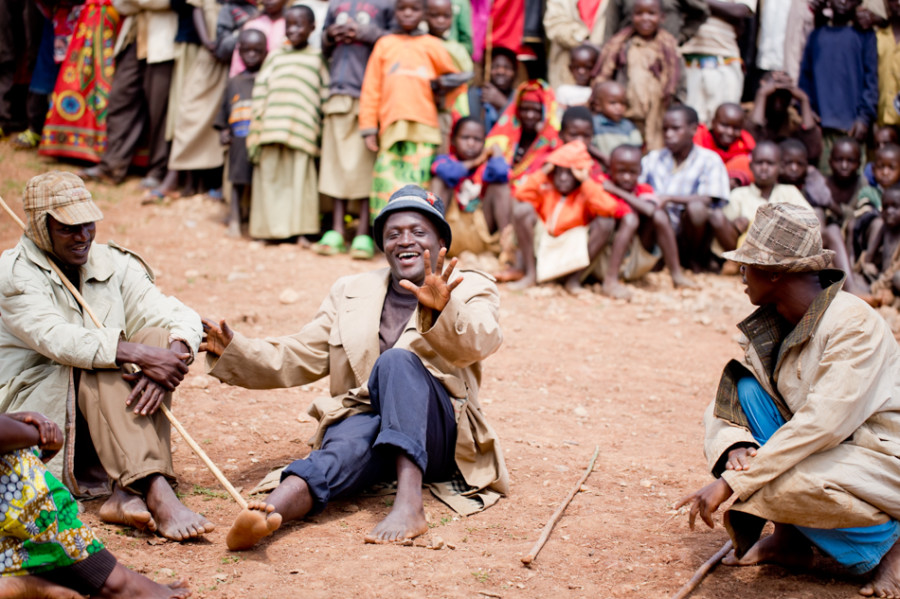 Fabrice, a Coffee Scout, during the Antestia bug skit
With the creation of the Coffee Scout program, coffee farmers surrounding our stations are finally getting the support they've desperately needed for so many years. I am so proud of our Antestia fighters. Oh, and they even go around to every hill preforming a hilarious skit about Antestia that at one point affectionatly mocks our very own Mzungu (white guy) Ben. They are a team so worth all the pride we feel.
The great bug hunt continues!
Our Coffee Scouts are currently sponsored by District Roasters