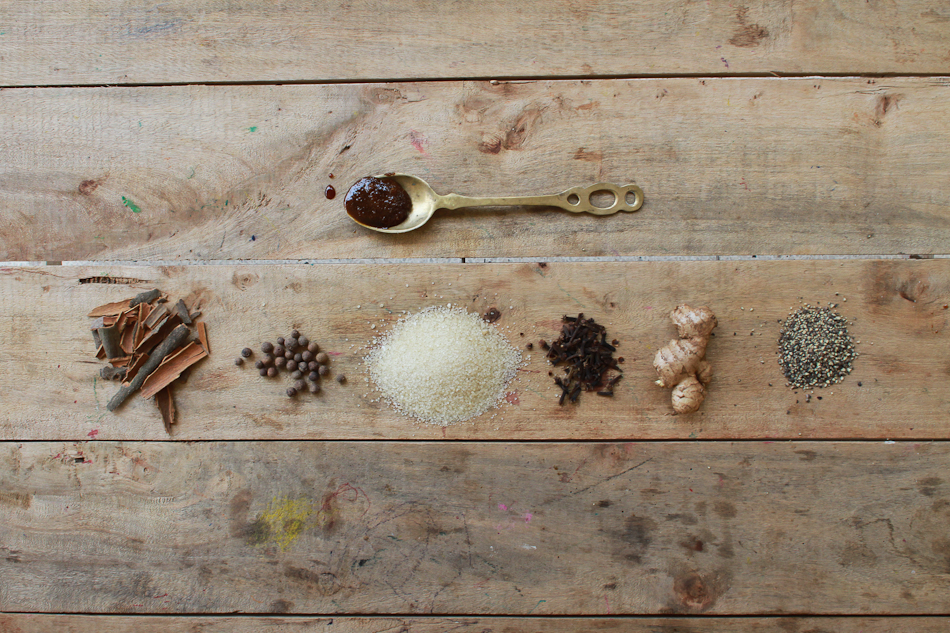 I was in the States when Starbucks started selling their Pumpkin Spice Latte for the season. After tasting one, I was determined to start experimenting with flavored simple syrups. I had heard that they were easy to make, but hadn't ever really taken the simple syrup plunge. Now that I have, I plan on always having this gingerbread spice simple syrup on hand. I put it in my morning coffee or cappuccino, pour it over ice cream, and tomorrow morning I'm going to try swirling it into my oatmeal.
Gingerbread Spice Simple Syrup
Here's what you will need:
1 cup granulated sugar
1 cup water
1 tablespoon molasses
1-2 T. of  sliced fresh ginger (to your liking)
8 whole cloves
1 cinnamon stick
1/2 teaspoon whole allspice
1/2 teaspoon peppercorns
Place all of your ingredients together in a medium sauce pan
Mix and heat slowly to melt the sugar
Bring to a boil and then reduce heat and simmer for 10-15 minutes
Remove from heat, strain into a storage container, and cool
Store covered in the refrigerator
My hubs has been making me a homemade Gingerbread Latte almost every morning lately. Here's how he does it:
He adds 1-2 teaspoons of the simple syrup to the cup before brewing the espresso, brews the espresso over the top of the syrup, and then combines with milk as usual. If you wanted to top it with fancy things like whipped cream and cinnamon, more power to you! I like mine just like the hubs makes it.