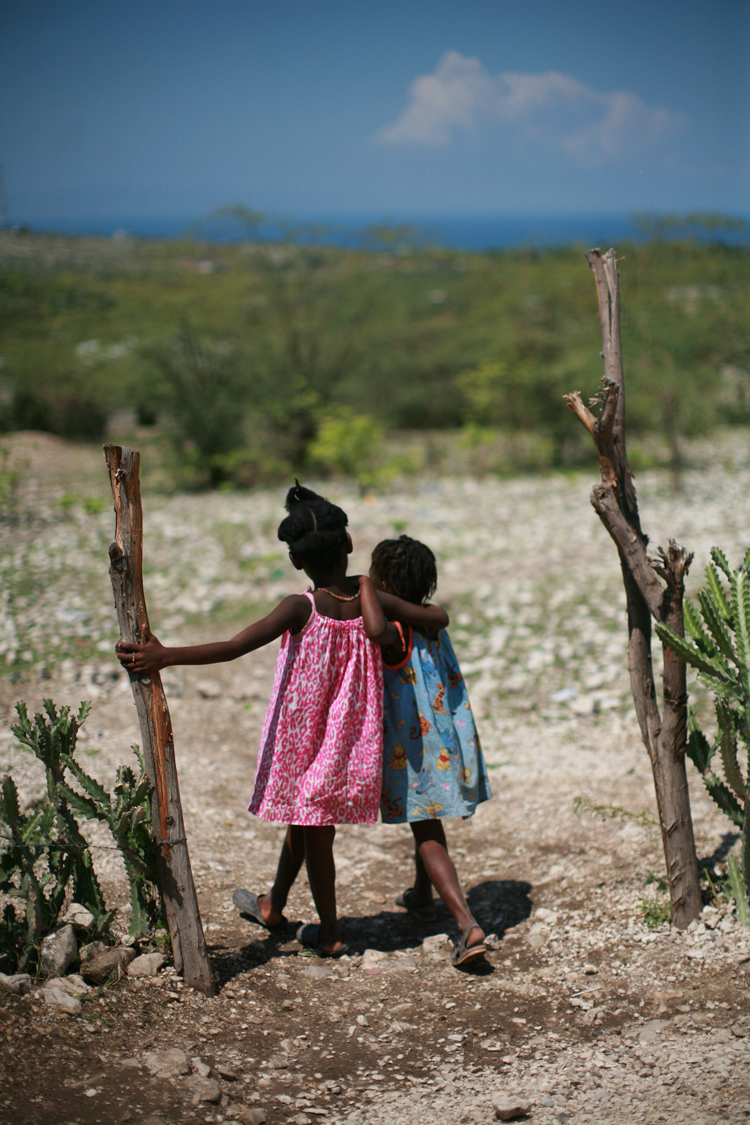 The Kelleys are inspirational to me. Mostly for the way they pushed straight past "Someday we want to move to Haiti" and right into "We ARE moving to Haiti." That takes guts, that decision to GO to CHANGE to GROW. It especially takes guts when you have a child and a thriving photography business, like Shannon. I admire them so much for taking a big step into the unknown, following their dreams to help Haitians and changing the way they do life.
I asked Shannon all about her experiences in Haiti so far, and since she is a gifted photographer, I asked her to share with us some of the moments she's documented so far in Haiti.
Where are you guys from and what did you do before you decided to make the move to Haiti?
We lived in Knoxville, TN before our move to Haiti. I ran a wedding photography business and my husband was a drug and alcohol counselor.
What was it that drew you to Haiti?
I visited Haiti first time in January 2011. Before that, I LOVED to travel. I was an MK, had 20+ countries under my belt and loved seeing new places. Then I sat on a rooftop in Haiti on that January trip and realized I was home. I am ok if
I never visit another country again. And for me, that is huge. So I think it was God that drew us here.
Describe what it was like making the decision to move to Haiti?
Hard. Scary. and lonely. But I will say this, looking back at the decision, now that we are on the other side of it, it seems silly that we ever doubted or were scared. This has been a huge lesson of learning to trust in God's plan 100%, even when people are telling you that you are crazy!
What are you hoping to accomplish in your time there?
My biggest desire, for all we do here, is love Haitians and raise them up. We want to do life with them, to have them know that we love and support them. We don't want to give a hand out, we want to empower them. We want to do life with them.
What do you hope your daughter will learn from living in Haiti?
Ah.I truly think Lena was born to live in Haiti. She breaks down walls with people that we can't. I hope that she learns that life is hard and unfair, but that God is good all the time. I hope she learns love…regardless of skin color, wealth, status. I hope she learns compassion, and that living a life for others is worth it, despite the cost. I hope she loves life.
What has been your family's biggest challenge so far in Haiti?
Truthfully, our living situation. We are currently at a guesthouse that we help run and having people in and out all the time can be taxing. Don't get me wrong, we enjoy the people we meet so much, but we have to be really cognizant of carving out family time.
If you left Haiti tomorrow, what would you miss the most?
You know how you think back to vacations when your were little, or your mom cooking in the kitchen growing up? And you don't necessarily miss the small things like the actual cookie but you miss the feel of that time and place in your life, and what those moments meant to you. And your soul longs for it. That is how I would miss Haiti, my soul would long for it.
How can we support what you doing in Haiti?
We blog all our crazy adventures and the reality and hardness that life in Haiti sometimes deals us over at www.shannon-kelley.com/blog. We also rely 100% on donations to live here and would love to chat with you more if you are interested in aligning with us in our work here. Feel free to email me at shann@shannon-kelley.com
You all are such a loving supportive bunch, and you lift me up all the time… I would love it if you did the same for The Kelleys by commenting, "liking" and giving.  
{all images Shannon Kelley}