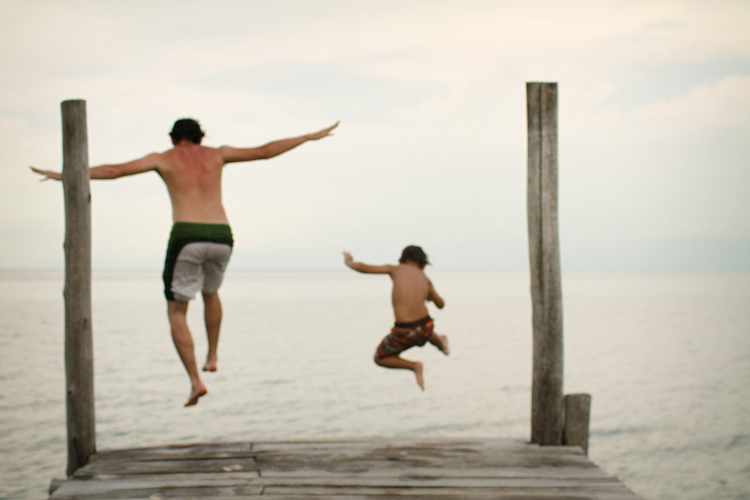 What will you think when you see us on TV? Oh, I wonder. I wonder what you will think of me when you see me rolling my eyes at my husband. When you notice that I barely smile in the first 3 episodes. When you see my frizzy hair and our un-styled style. When it looks like our marriage is in danger. What will you think when you see it? Will you still come and visit me here or will you decide that I am actually a fraud. I am not what you thought. I am not who you saw in your mind.
The camera crew is back in town, and tonight we watched the first rough episodes of the Long Miles Coffee Project TV show. It was hard. I was cringing and sweating through the whole thing. I hate that I look sad and unhappy and silent… and frizzy haired. I wish I could have turned on the "happy." I wish I could have said more positive things. But the truth is, SOMETIMES AUTHENTICITY ISN'T SHINY AND HAPPY. Sometimes it's hard. Sometimes it's sad.
I was sad. I was angry back then too, and it shows. Angry that I had moved into a house under construction with a dozen people swarming over it like ants. Angry that I had made a choice to leave a life I loved, even though it WAS the right choice. Angry that there always seemed to be a camera in my face, even when the crew wasn't around (Ben was wielding the "self shoot" camera a lot). Angry that my "purpose" and "routine" seemed blown away in the winds of change. The list goes on, unfortunately.
It shows, it's all there. I have decided, even though I want to say "SCRAP THAT! LOOSE THAT! I look so UNHAPPY!" it should be there. It's true to the story, and the story is true… but it takes every ounce of me to keep thinking that way. To really believe that YOU should be let in. That YOU should see who I really am and what I was going through. I don't smile all the time, even when I am off the walls happy. I am a quiet soul… and having cameras in my home, pointed in my direction, rattled me. Life here rattled me even more, and it's all there. It's all there. You might not like "it" or "me" or "us" and I wouldn't be authentic if I didn't admit that I am worried about that. I want to justify "this" and "that" and "the other." I want to look more "awesome" and like I have it all together. For now, I am doing my best to let it rest… in the name of authenticity. Let it rest.
In honor of being authentic and just letting things be as they are, I am posting a picture I love… even though to many it's probably totally flawed. And, I'm going to push the "publish" button without using spell check. Here. I . Go.