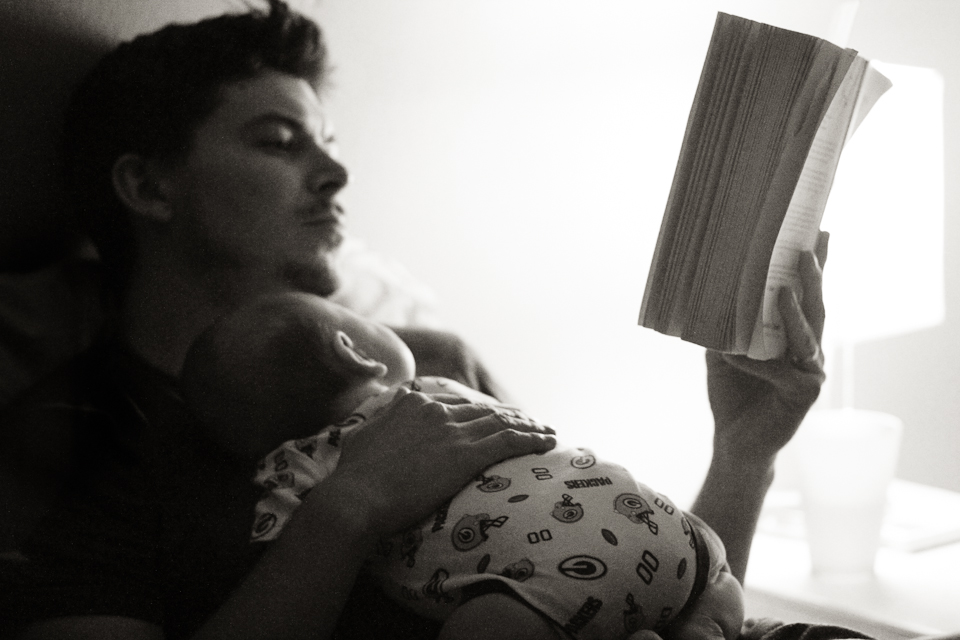 A year ago you were driving. And driving with a steely relentless passion. You were steering under a lunar eclipse. I was watching it too. From our little house with the big glass windows (I loved that little house, our first house.). On that night the frogs croaked while our great dane and our kids slept. I photographed the moon while we talked.  You were still driving. It was dark (obviously). I was worried.
We were moving. One of us behind packing suitcases, one of us moving forward with a car full of our life. Full of things that would mean "home."  Eventually reaching the same place. That day was our tenth anniversary. A day we didn't celebrate together. A few days after, while you were still driving, our Littlest Little came down with croup. He and I were in the hospital, while you were crossing borders and praying no-one would riffle through the contents of the vehicle. Friends were gathering around. I felt more alone, but more supported, than ever before. Alone just because you weren't there and I didn't know what would happen. I realized I was strong… but that I would rather be strong with you.
This day marks 11 years since the moment two ordinary young kids said, "I do." I am proud, especially of you. We have pushed for our dreams and made them realities. We are doing it right now. As we approach one year in Burundi… I know that going through everything we have this year and coming out still loving each other is something to be proud of. So, thank you. Thank you for sticking with me even when I think this adventure of ours is "too much" for me to handle.
Remember when we first moved here and our Biggest Little was throwing rocks through windows and someone was screaming all.the.time? We were so stressed and so overwhelmed and we were those shout-y snappy people we swore we'd never be? What a year. What a journey. How far we've come. Happy 11th Anniversary… I'm happy to be adventuring with you.
Love,
 your girl
image: Neo and his daddy, circa 2010.