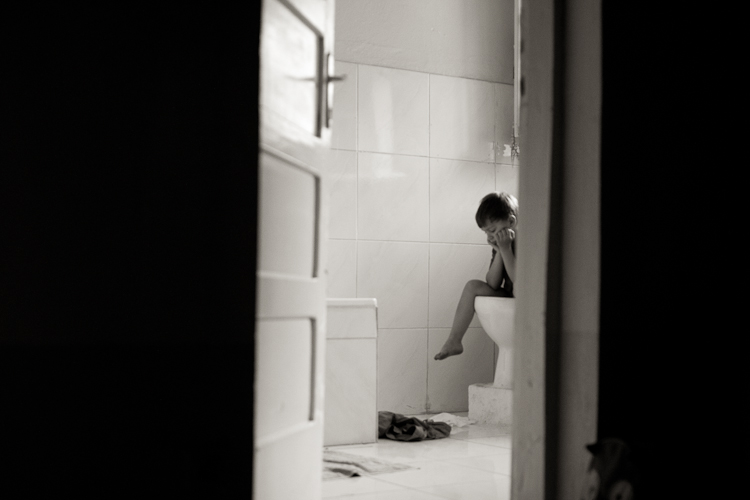 I've started this blog post a million times. My "we've been here a year and THIS is how I feel" post. Sounds awful…  So it's a good thing that nothing, like, REALLY nothing came to mind around that topic. Then, a few days ago I went hard drive spelunking (you know, diving into the depths of the overfull and crazily disorganized hard-drive) and started to see images of our life at home. These are all taken at our home in Burundi. Some you may have already seen, but most of them you haven't. All that hard drive searching got me thinking, it's really important that we document the everyday… the normal and the abnormal. Our kids will thank us (someday), and we will thank ourselves. Let's FIGHT to take that camera out, and not just for birthdays.
As much as I love documenting life, I really dislike being on the other side of the camera. Wait, that's an understatement. I severely dislike it. This severe dislike has me doing all sorts of soul searching as to "why?" "when did this start?" etc. All I know right now is that if you put a camera on me I am bound to get sweaty pits. Immediately. If it's a video camera… well, as our cinematographer Sunel knows, you get ZERO dialog. Poor Sunel, I would be chatting away to her and then (apparently) say something profound that she wanted to get on camera, she would say, "WAIT! Let's roll on that!" I'd be like, "What?" She'd lift the camera up and…….. NOTHING would come out. I'm awesome like that.
Despite this sweaty pit syndrome… I am grateful for Cooked In Africa and the TV show that they are producing about our family's life here. You know why? Because, for me, not only are we trying to accomplish something good… but it is the biggest home movie of all time. I cringe when I watch the episodes in the making, but I also smile. This is us. This is our life. We ONLY HAVE ONE. So let's document it… with no shame (and as little pit sweating as possible).
Get you camera out folks, no excuses. You only live once. Your kids are only this age once. YOU are only this age once. Happy snapping!