I had avoided Burundi's version of a zoo, Musée Vivant (which actually means "living museum"), for an entire year. I'd heard about what happens there. You can buy a guinea pig or two for about $3 and feed it as a snack to the crocs. If you are more adventurous and want to spend about $30, you can buy lunch for the crocs and throw them a live goat. I have a bit of a soft spot for animals and I could just hear my oldest saying, "Mommy why did that crocodile tear the leg off that goat." Did I need a bigger reason than that plausible question to avoid going? I really didn't think so.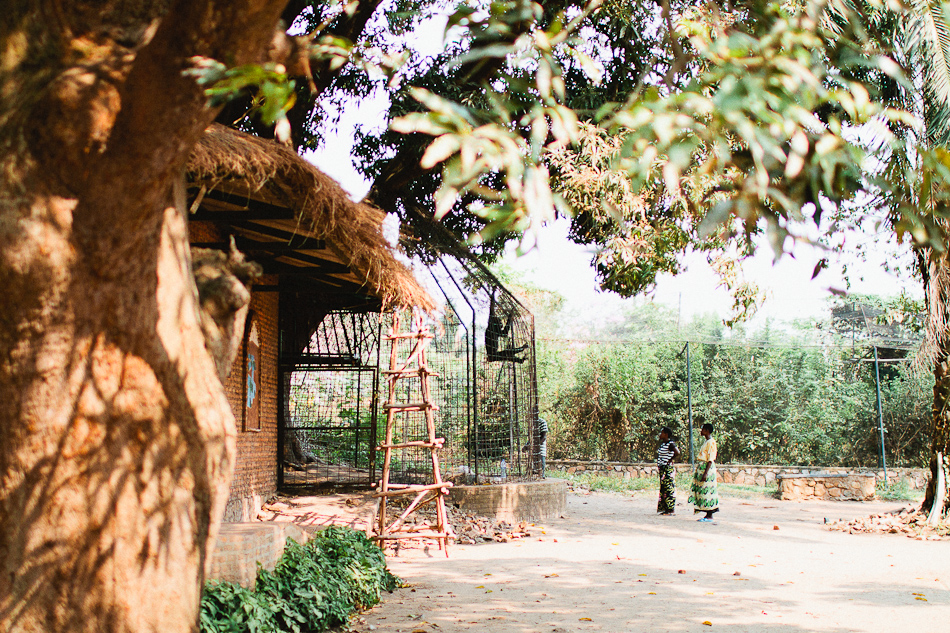 All my avoiding came to an end this week. My boys were bored, cranky and downright ready for an adventure. Time for a trip to the zoo! Aside from my littlest having a near-miss with a leopard paw, we actually enjoyed it.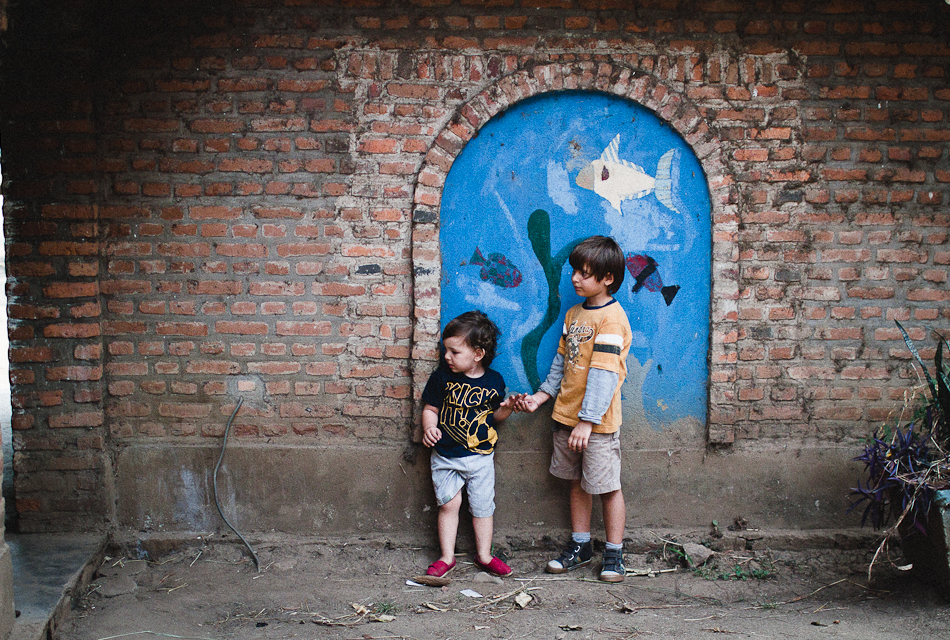 The boys, ready to see some animals!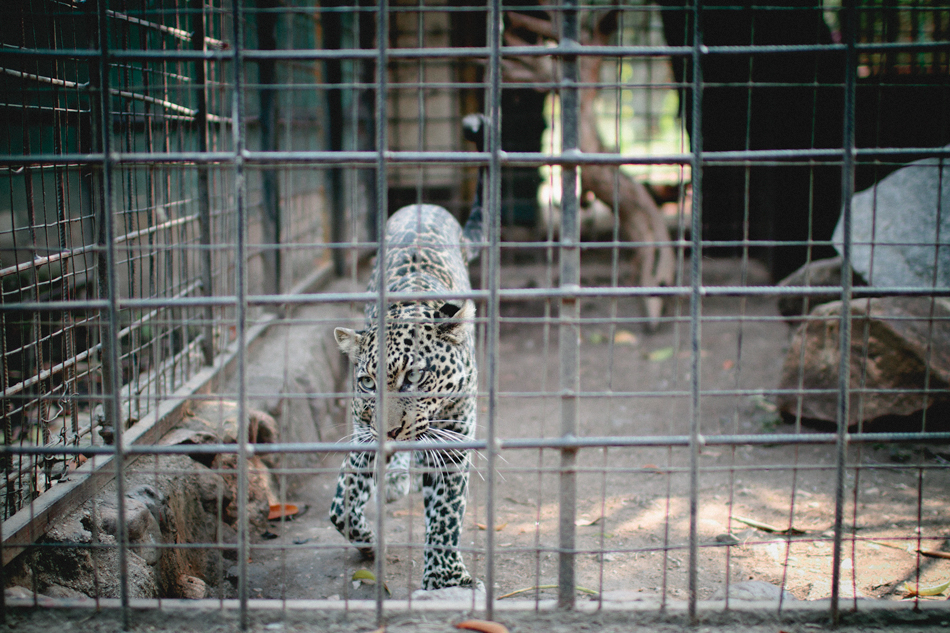 Miss "swiper" herself.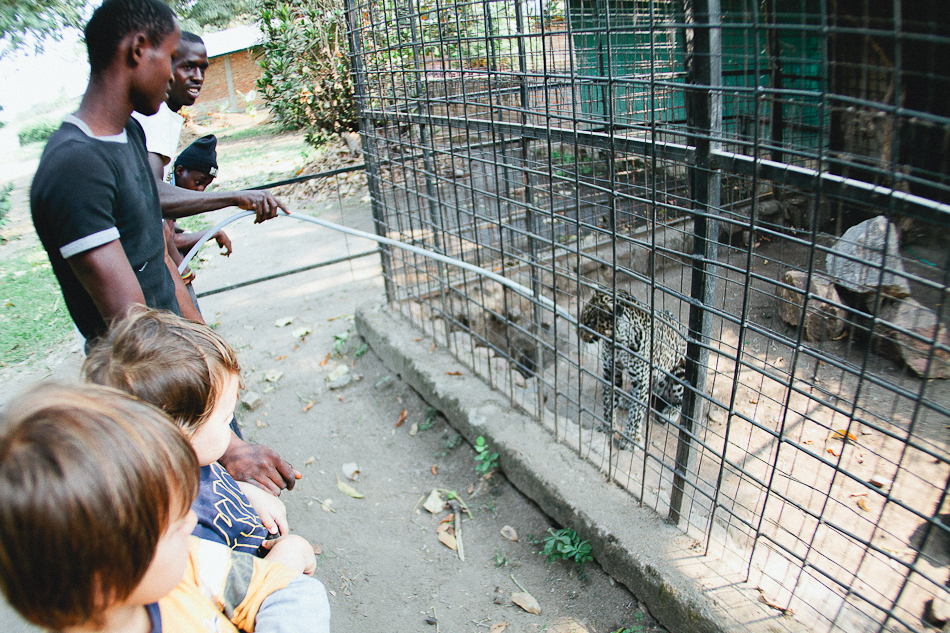 Play-time with the leopard… a long piece of pipe works as a kitty-toy.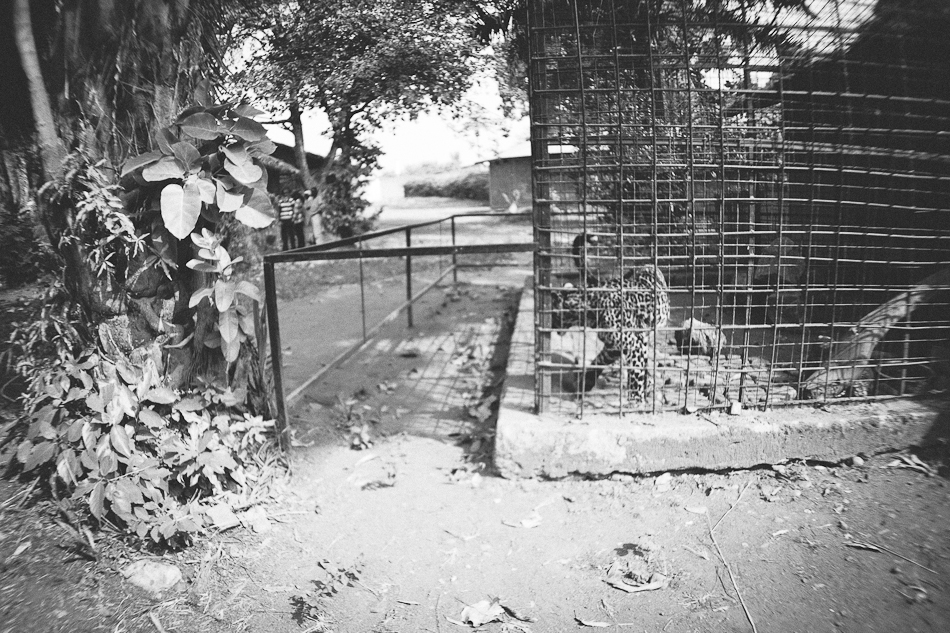 So, this is where we got into trouble. Miss leopard was in the OTHER corner, when Neo followed me to this side while I tried to get a better image of her. Seriously, now I am kicking myself. What was I thinking? THIS IS A LEOPARD. This closer side, as you can see, has no railing. As soon as Neo rounded that corner she was THERE with a deadly fast swat. I tackled Neo away from the screen just before she connected, and the worst part… because I had my camera to my eye, I would never have known what she was up to if the guys (pictured above) hadn't started screaming at me.
Good kitty… bad mommy, bad.
Of course, once it was all over, an employee came up to me and confessed that she had "gotten one" before. "One what?" I asked. "One of those" he said while pointing at Neo, "She likes the little ones." Ok then.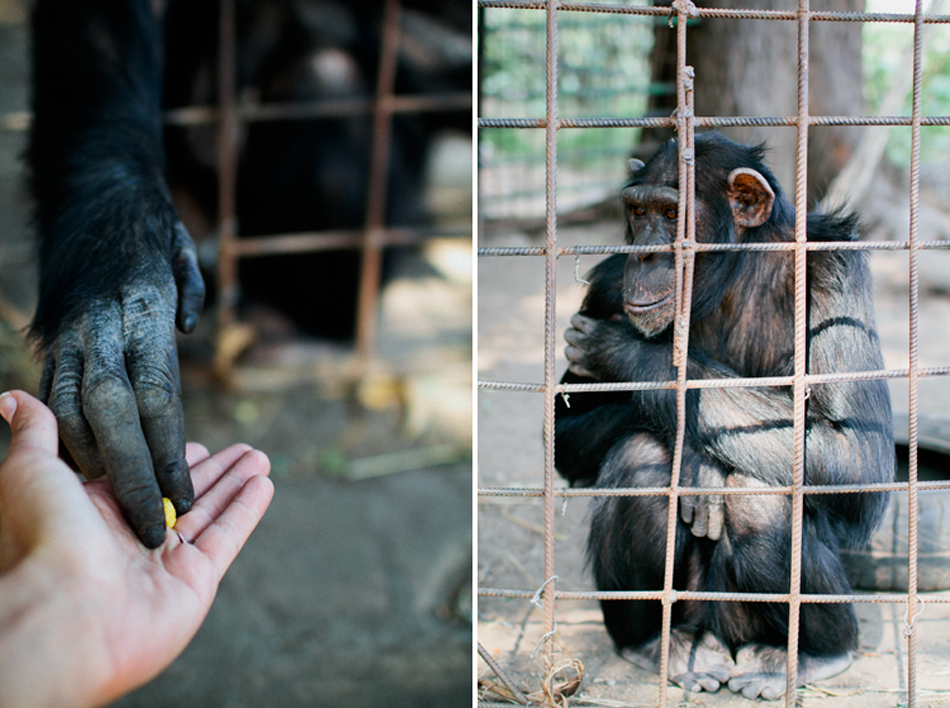 This girl stole my heart. She threw dirt and rocks at me when I snapped away without asking her, but once I spoke to her she became a gentle girl and hung out with us for quite a while. Patting our hands and CONNECTING. It was really amazing.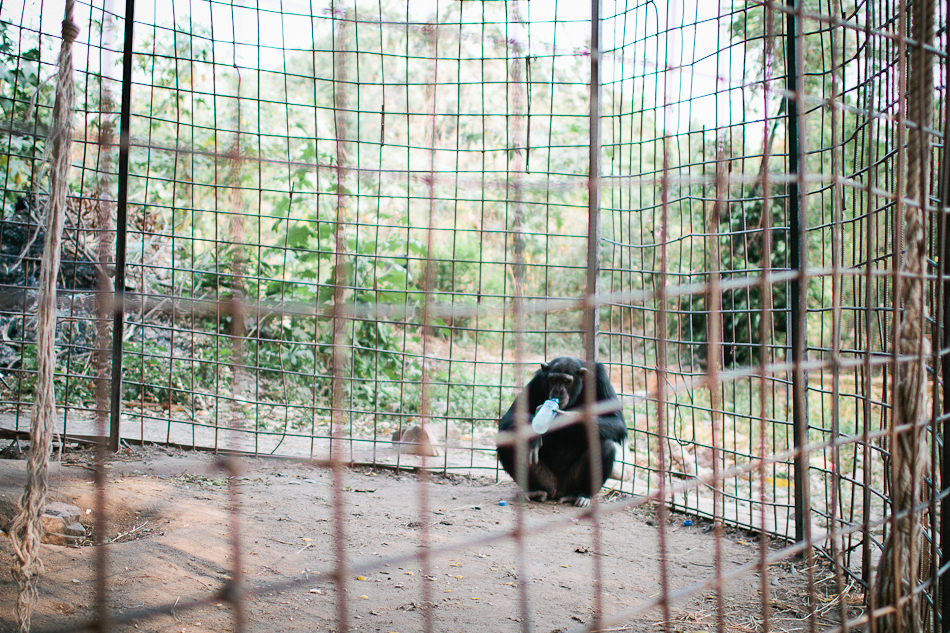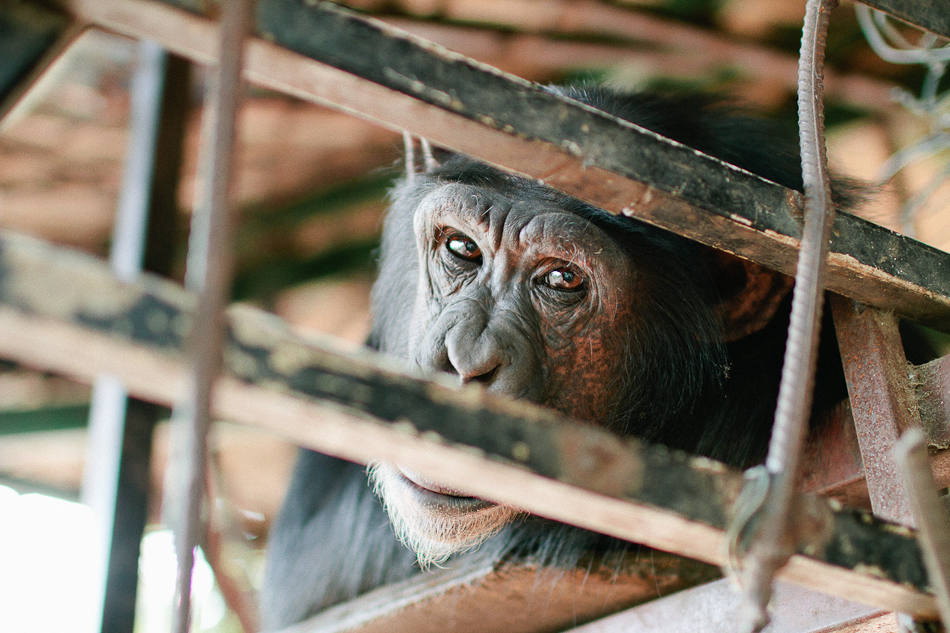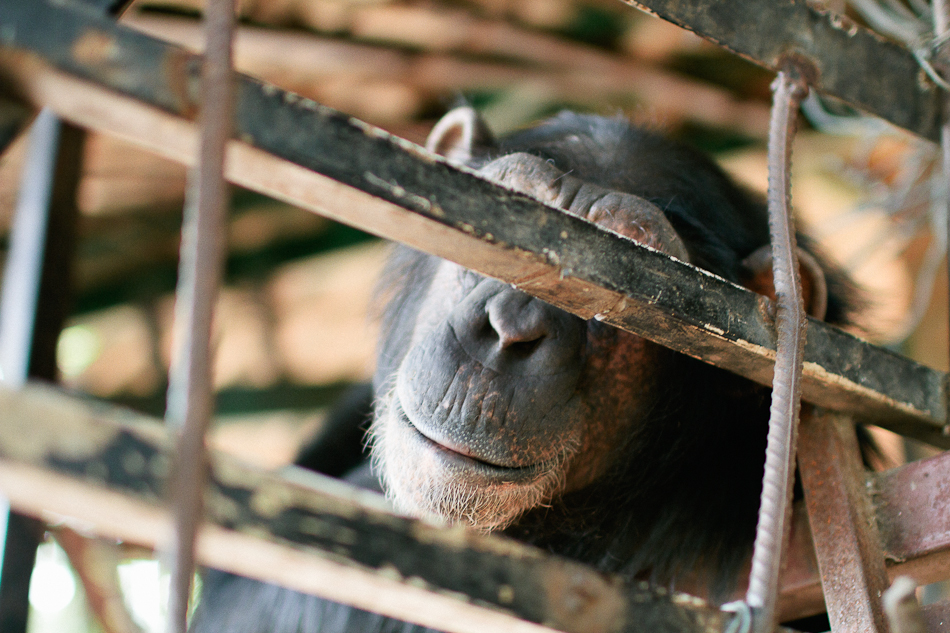 The smile above was captured a split second after I showed her what she looked like on the screen on my DSLR. Amazing.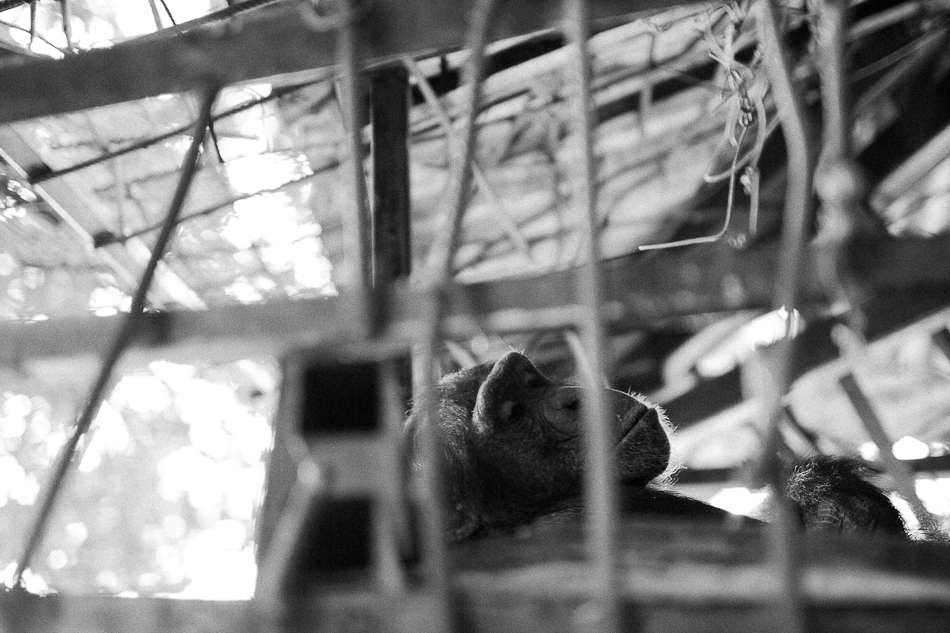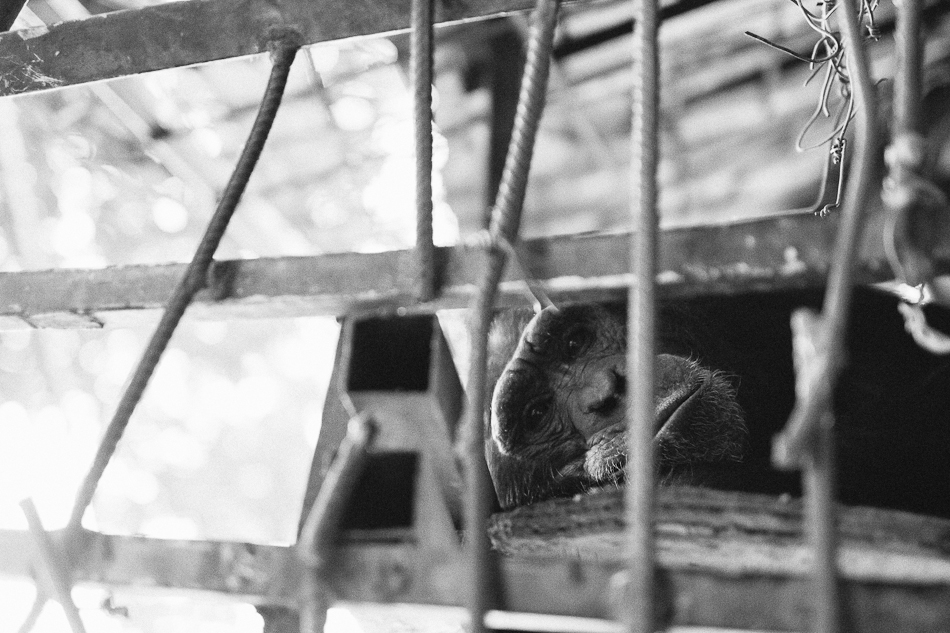 Just chilling out.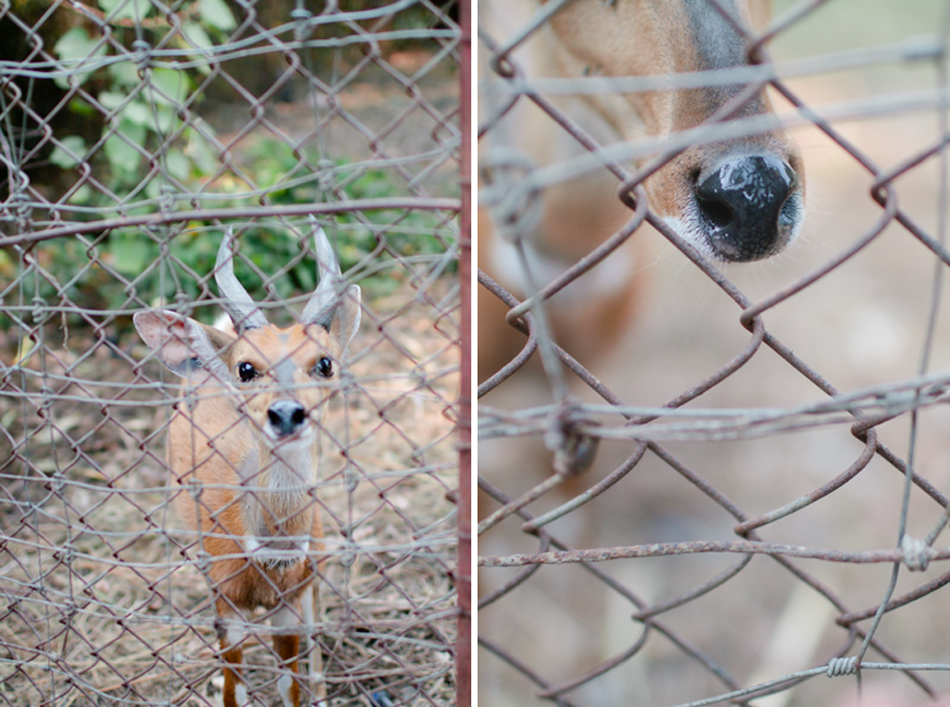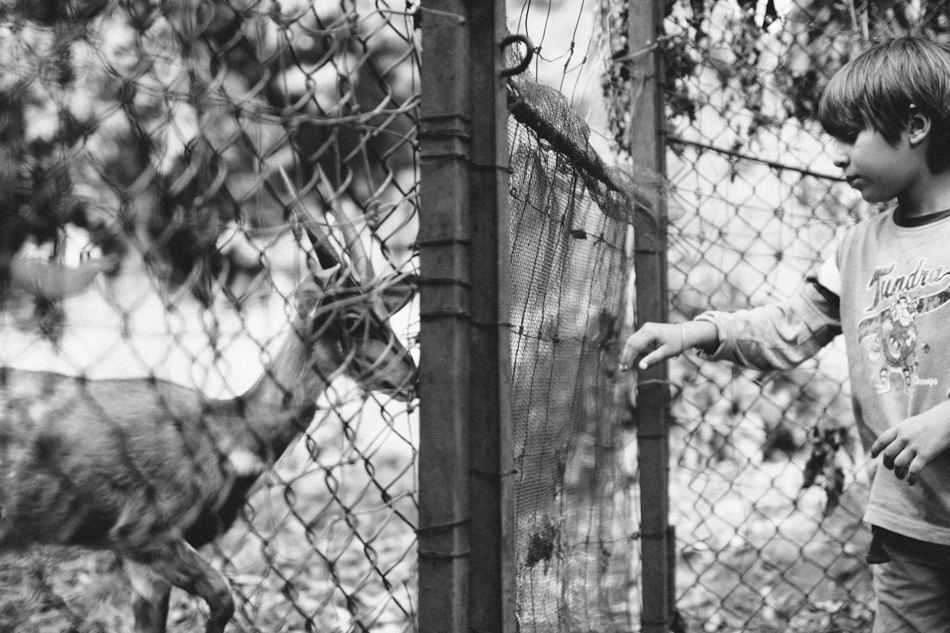 Cutest little buck ever, and definitely used to receiving treats.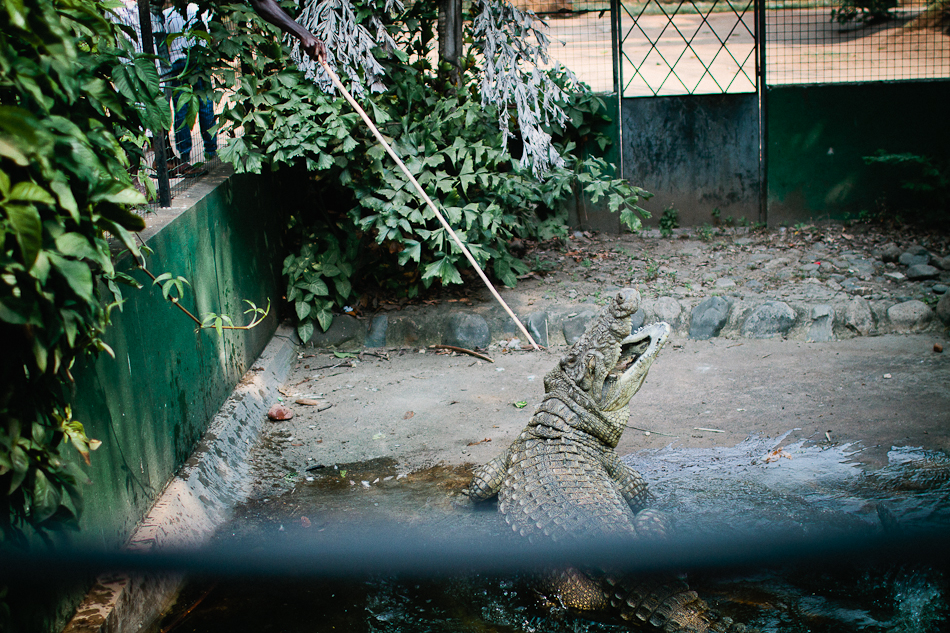 The crocodile… and, below, his food. Like I mentioned above, you can buy yourself a guinea pig for about $3 and throw it to the crocs yourself. "No thanks" was how we voted on this one, but we know plenty of people who have enjoyed the spectacle.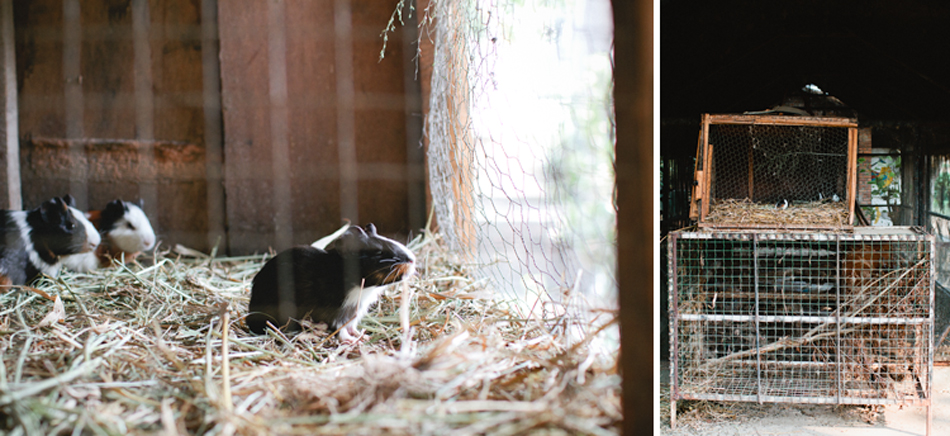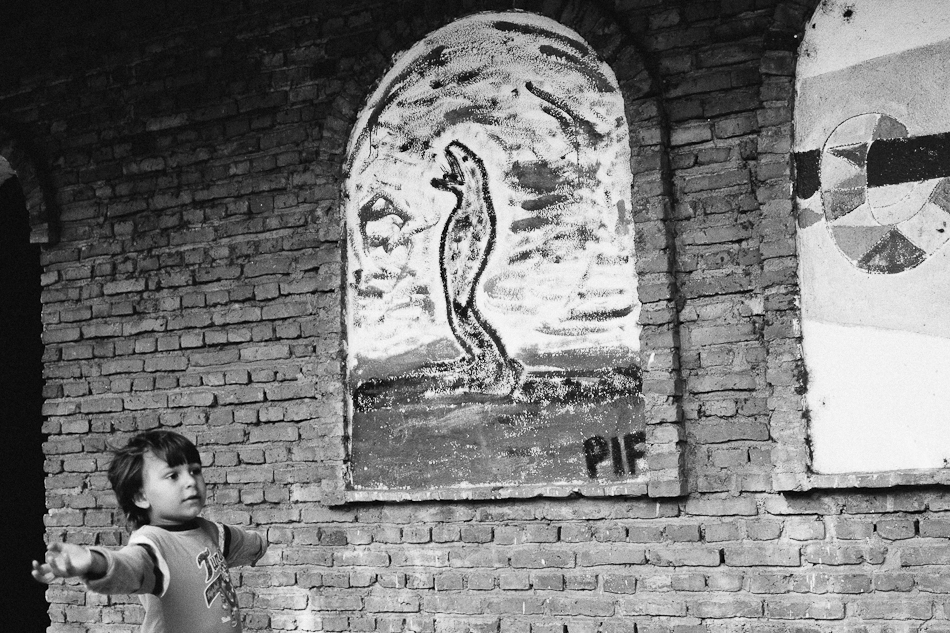 I was too busy keeping a keen eye on my kids while inside the snake house to snap away much, but we did see a zoo worker open a viper cage and shake the viper out of the log where he was sleeping so that people could get a better look.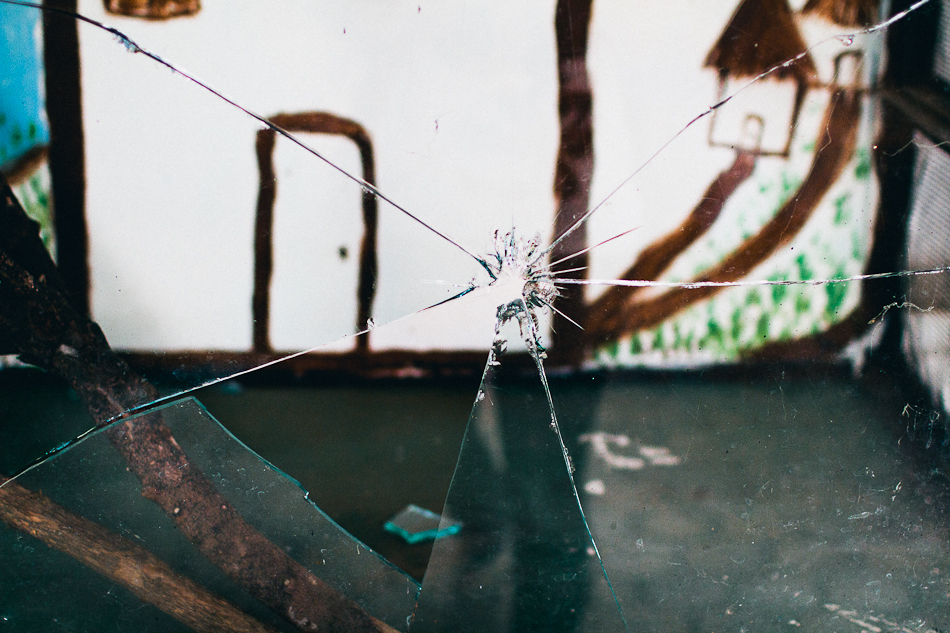 We wondered what escaped from here.
Kids and adults alike enjoyed banging on the bottoms of the cages to wake the snakes up. This seemed like no big deal to me until I saw that the bottoms of the cages were only made of a medium mesh (I don't know much about snakes, but it looked to me like it might be possible to get a bite through there) and that the entire cage was rattling precariously  back and forth with all the banging. We opted for snacking with the snakes instead of shaking the cages.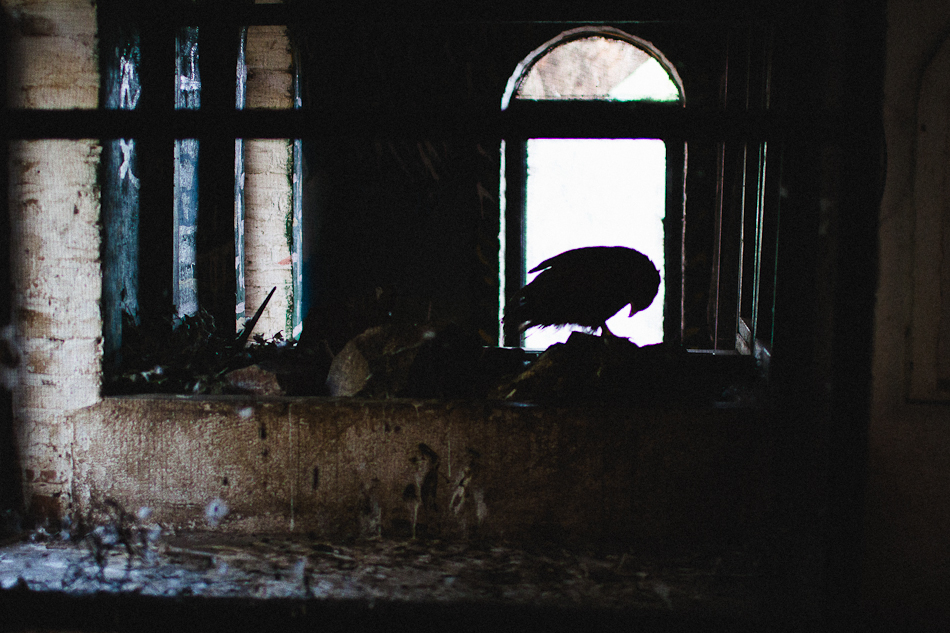 Seeing this eagle in a tiny cage with no flight space was the worst part for me… well, right after the kitty swatting incident.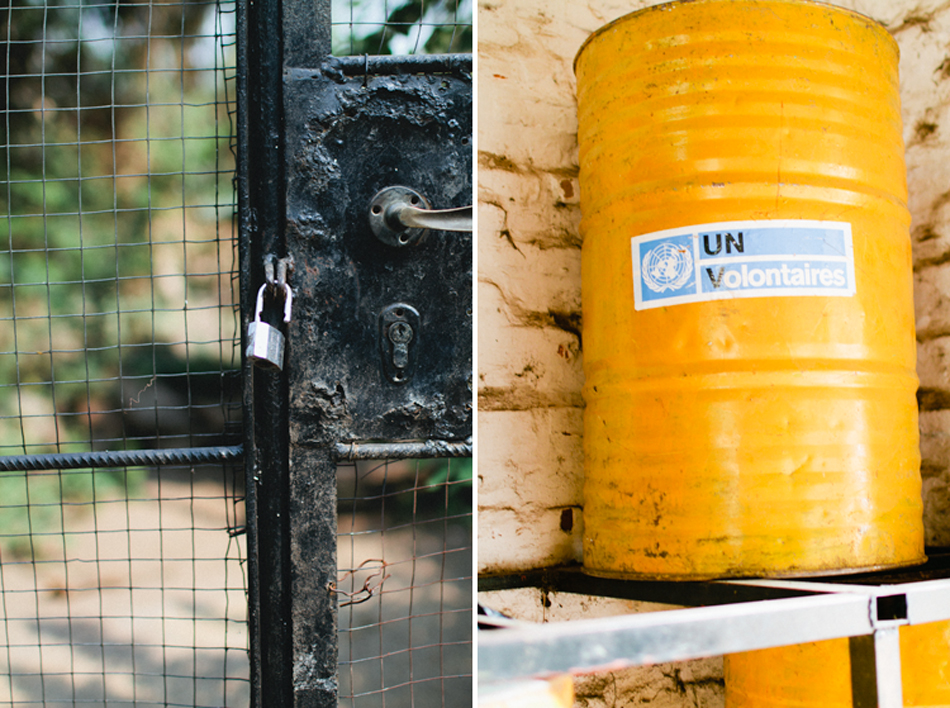 Why locks things anyway, right?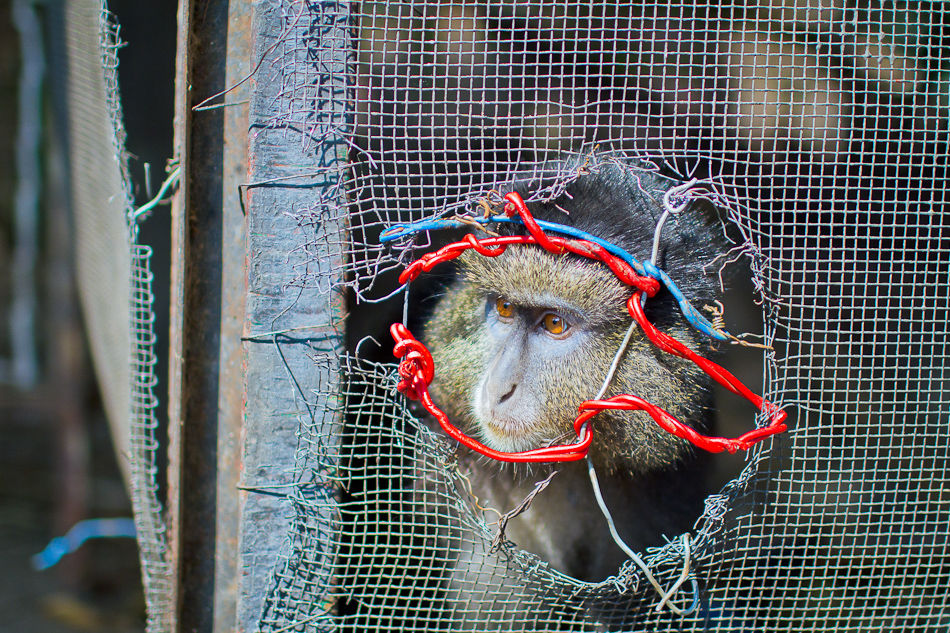 This monkey loves her little hole. I actually hope they DON'T patch it up because she loved taking treats and watching people go by.
I have not been to a zoo in a long time. We always prefer game parks where the animals roam free. I was struck by the sadness I felt for the leopard and the eagle especially. I am no animal rights activist, but seeing those two caged was especially saddening.
Planning on going? Here's what Trip Advisor has to say. Of course, there aren't really directions online, and I couldn't really tell you how to get there… it's on that road that eventually T's down by the lake. You just have to land and then ask around. It's a small town, you'll find it.
What does the zoo look like in your neck of the woods?