Here in Africa dying Easter eggs is… well, not all the rage. Which means that there are no egg dying supplies to choose from. Over the years we have had to get creative about dying eggs, using food coloring or just decorating them with markers (I know, probably toxic!) or just blending in with our South African friends and well, not doing the dying thing (and rather eating chocolate eggs instead, not a bad trade actually!).
Recently I ran across this blog post about how to make natural Easter egg dyes. I think it's great for those of us in other parts of the world who want to keep their own childhood traditions alive, but I am sure it's also a much healthier option to the dyes bought in the store. Plus, I think the colors are very pretty. I love the muted tones the natural dyes leave behind.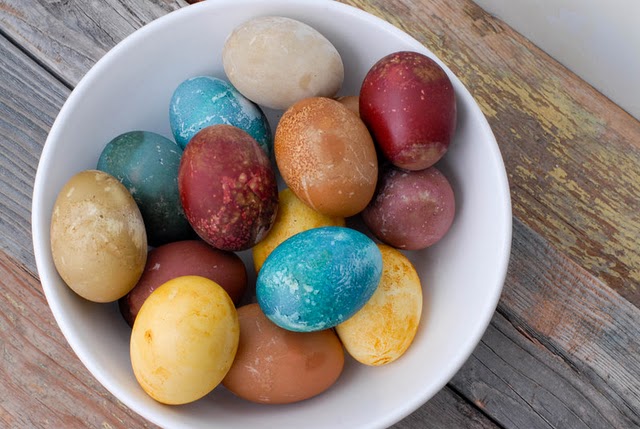 So, if you haven't already dyed your eggs this year, check out Boulder Locavore's natural dye recipes and give it a whirl. You won't believe that red cabbage makes a blue egg coloring! I can't wait to try this out. Better HOP to it, not much time left!
Love,
Kristy
image Boulder Locavore