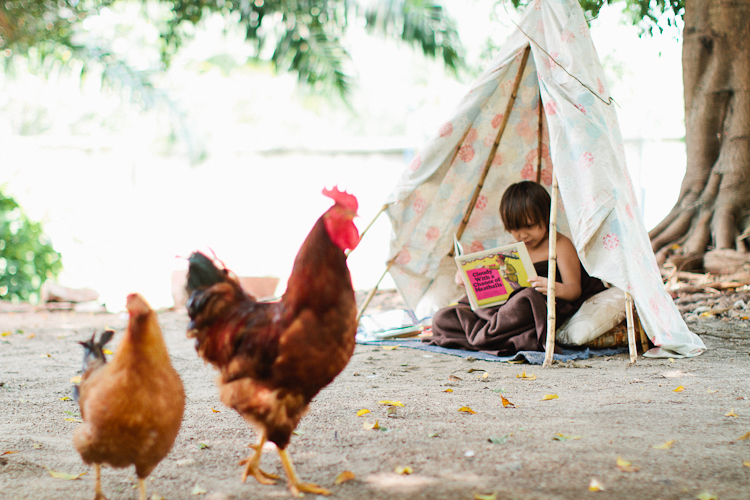 Books are important to our family. So important that the small amount of air freight we brought to Burundi contained mostly books. Now that we live in Burundi, books feel like an absolute luxury. We have guesstimated that the nearest bookstore is probably at least a 5 hour drive and one border post away, in Kigali. Although… we're not 100% sure there is one there as we have yet to explore Kigali. So, while our options are limited in the bookstore realm, it does make our book purchases more deliberate. Books are bulky and take up lots of weight and space in suitcases, so all book purchases in our family have to be carefully planned and discussed. I think this makes us appreciate a good book more. We smell and hold and caress a new book with absolute appreciation before we crack it open for the first time.
It's summer in some places of the world and winter (Hi South Africa and Australia!) in others. Both seasons are notoriously good reading seasons. In winter you can read while snuggling by your fire and in the summer you can read on the beach and hope your kids don't float away while you snatch a few pages. This is my non-fiction "life altering reads" list for those of you looking to pick up a good book this summer/winter. I am a lover of all things fiction, but these non-fiction books have a special place in my heart. They are books that have altered my perspective on life in one way or another. Books like that should not be kept a secret, so I am sharing. As my five year old says, "Sharing is caring, Mom." These might not be your typical paperback easy summer reads (I do love those too!), but they are books that will leave something good in their wake.
So, here's my list, in no particular order…
by Alice Waters
Call me crazy, but I read cookbooks like "real books." They hang out on my nightstand with the rest of the crowd because I believe great cooking is less about amazing recipes and more about preparing your life to eat well. Growing a veggie or herb garden and cultivating a well stocked pantry are two simple things that will revolutionize the way you eat. Alice Waters mentions both of these in her book. The Art of Simple Food covers technique as well as providing great recipes. If you love to cook, or even if you don't, I think this book has something to offer.
Favorite Quote:
"Let things taste of what they are."
-Alice Waters, The Art of Simple Food: Notes, Lessons, and Recipes from a Delicious Revolution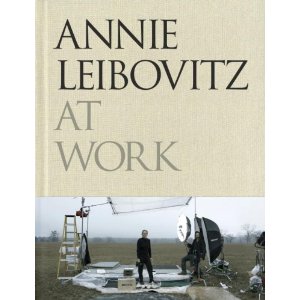 by Annie Leibovitz
I often buy things JUST BECAUSE they have "behind the scenes" footage in them. Like in the BBC series Planet Earth, I love the "making of" more than the actual documentary. So it's no wonder that Annie Leibovitz's book "At Work" detailing how she made some of her most famous and iconic images is on my top five list. Even if you are not a photographer, I think you will still find something to love about this book. It's beautiful in every way and not overly full of technical photographer jargon (I wish it had more!).
Favorite Quote:
"As much as I love pictures that have been set up, and as important as those pictures are to me, I'd rather photograph something that occurs on its own. The tension between those two kinds of photographs is at the heart of what I do. It's not a conflict, but sometimes it's useful to remember that things are happening right in front of you and that you don't have to complicate the situation. You can take what's given to you. You just need your mind and your eye."
-Annie Leibovitz At Work, pg. 158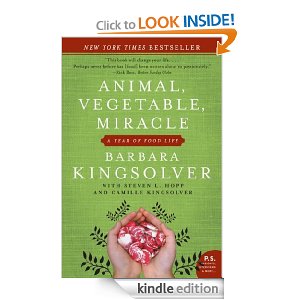 by Barbara Kingsolver
I love a good adventure story, and Barbara Kingsolver's adventure into homesteading and eating locally and seasonally is a treat for me to read. Barbara writes her own life just as well as she does her novels and I love how she stepped out, made a change and decided to live off her land and the land within a close radius. In the process of writing this book she began a revolution. She asked people to consider consuming produce that is in season and grown near their homes. Stating not only would it taste better, but it would save the environment and it's inhabitants from the jet fueled, mass produced, genetically engineered produce that has flooded the American market. Even if you don't want to become a "locavore" I think you should give this book a try. Her stories are highly entertaining and her premise totally thought provoking.
Favorite Quote
"Planning complex, beautiful meals and investing one's heart and time in their preparation is the opposite of self-indulgence. Kitchen-based family gatherings are process-oriented, cooperative, and in the best of worlds, nourishing and soulful. A lot of calories get used up before anyone sits down to consume. But more importantly, a lot of talk happens first, news exchanged, secrets revealed across generations, paths cleared with a touch on the arm. I have given and received some of my life's most important hugs with those big oven-mitt potholders on both hands."
― Barbara Kingsolver, Animal, Vegetable, Miracle

by Henri Nouwen
If you have ever doubted your unique place in this world or in the heart of God, it's best that you pick up this book and slap yourself in the face with it… and then give it a proper read.  I am sure that most people who frequently read great spiritual classics whould say this is an extremely easy read. The words are easy, but the content is profoundly true… which means that I do a whole lot of, "Wait, whaa…. I need to read that again!" while reading this book. Which in turn means this little book takes me months to finish. It's a "chewin' the cud" book for me… and a book I always return to when life feels a little bleak.
Favorite Quote:
"No one has lived your life or my life before, and no one will ever live them again. Our lives are unique stones in the mosaic of human existence- priceless and irreplaceable."
-Henri Nouwen, Life of the Beloved

by Brene Brown
I don't even know how to begin describing this book. It is transforming the way I think, the way I relate to others and, essentially, the way I live out my life. Can it get any more powerful than that? I don't think so. Read it and weep. Actually, I dare you to read it and NOT weep. Brene tackled my people-pleasing-approval-seeking-crazy-self to the ground and made me stay there until I appreciated who I am. Only then did she loosen her vice grip of a tackle and let me come up for air.
Favorite Quotes:
"Authenticity is a collection of choices that we have to make every day. It's about the choice to show up and be real. The choice to be honest. The choice to let our true selves be seen.
"Worthiness doesn't have prerequisites." 
"Courage is telling our story, not being immune to criticism." 
"Healthy striving is self-focused: "How can I improve?" Perfectionism is other-focused:"What will they think." 
― Brené Brown, The Gifts of Imperfection