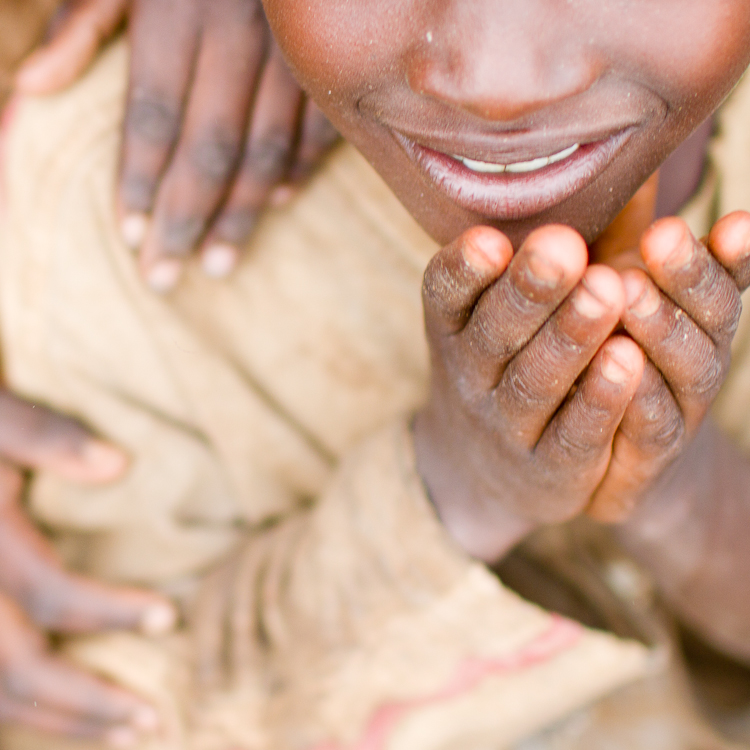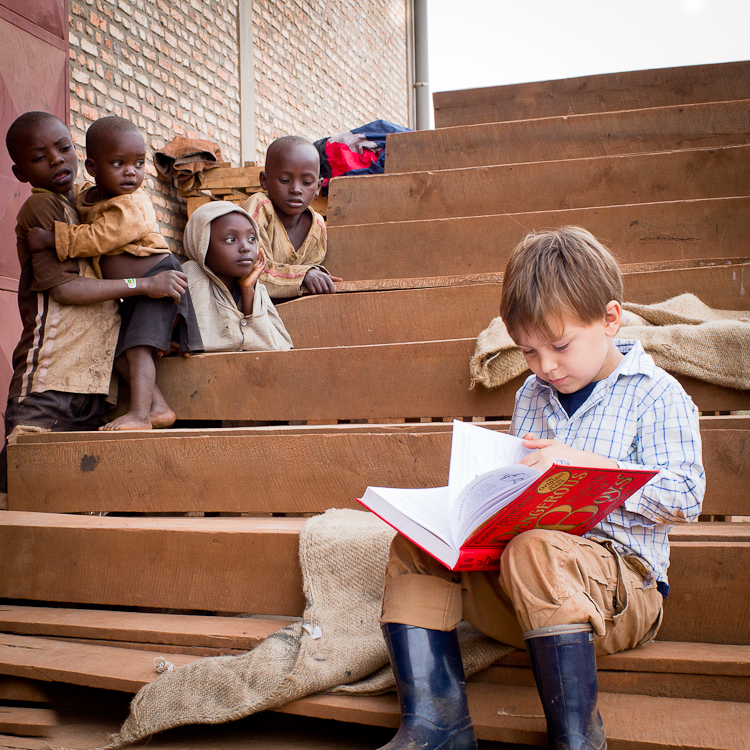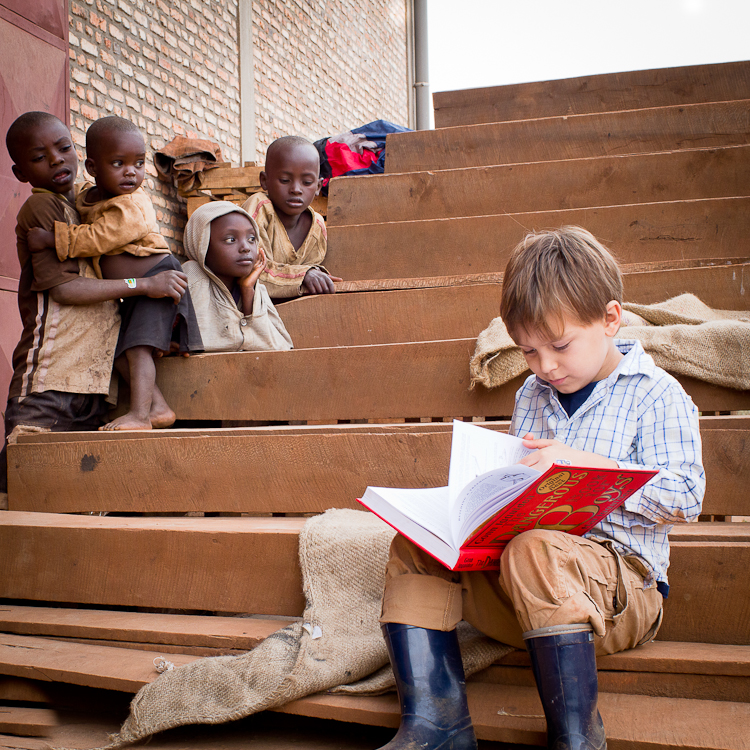 Here's the bone rattling truth, and I bet you never guessed it… I'm finding Burundi to be a difficult place to live. Beautiful, but difficult. Even though we are among the 2% with electricity and we have a nice big bed to sleep in at night, it's still not easy. Communication is so challenging that by the end of the day I want to curl up in a ball and cry… and sometimes I do. The whole family has not had a solid poo between us since we moved here. The shower trickles out every morning and the boy's bath takes over an hour to fill… one quarter of the way. We have five sinks… and only 2 work. Zero toilet seats. One refrigerator that barely works. There is a sugar shortage, a beer shortage, a petrol shortage, a water shortage, and an electricity shortage. There is also a shortage on human beings who are not corrupt or "after something." We see guns every day, they are everywhere. We hear grenades… every day. These things are not terrible travesties in themselves, but they add up. Like points on a board, all stacking up against our resilience. Slowly wearing down the resources of our being.
Everywhere we go we are aware that we are different. In the coffee hills often the kids are too scared of "the mzungu babies" to play with the boys. But they will watch them. All.day.long. they will watch. For a short period of time this is ok, but when you live here it begins to get you bone-weary. Like living in a petri dish, hot and back lit for better viewing. I've begun to wonder if my children will grow up feeling like they are separate. different. or even, special. Is this place going to be positive or negative for them? Because if negative is the answer…. well. Or will it just be life, an existence normal to them but foreign to their parents.
We have days of spirited hope, and days when we see the formation of dark clouds hovering just over our souls. On those days, the cloud hovering days, there is no place to escape it. No movie theatre. No shopping mall. No TV (that one's our choice). No sushi. No refreshing distractions… instead we just have to look ourselves smack dab in the face.
It helps to gather the troops… bring some America or South Africa our way in the form of our new expat friends, silly traditions, hamburgers… anything. Sometimes we make popcorn, watch a really American movie and talk to some really South African friends on Skype. I also love going to the houses of those who get a container of their things shipped here when they move. A whole big huge container. When you walk into their houses it's like walking into a mini-America or a mini-England right down to the gas grill…. I LOVE it. I leave so refreshed from being in the presence of Ikea curtains (technically not American, but you know…) and Yankee candles.
We spent TEN YEARS in South Africa and I never ever felt this separate, this distant, this DIFFERENT from the culture I am living in. Not ever. In fact there I became myself, I met who I really am on the southern tip of this beautiful continent. And it is the same continent I am on now… but man, it feels a world away.
I already need a break. A bit of time. Time to wrap my head around life here. To slow down. To get out of the petri dish. To remember why we made this leap in the first place. To listen to the God who created me… to hear Him whisper,
"For I know the plans I have for you," declares the LORD,
"plans to prosper you and not to harm you, plans to give you hope and a future.
Then you will call on me and come and pray to me, and I will listen to you.
You will seek me and find me when you seek me with all your heart."
Jeremiah 29:11-13
I am cringing at the thought of posting this. It all sounds so whiny, but of course I'll do it anyway.
The evening rain is rolling in and here's more from our beautiful Burundi coffee hills…