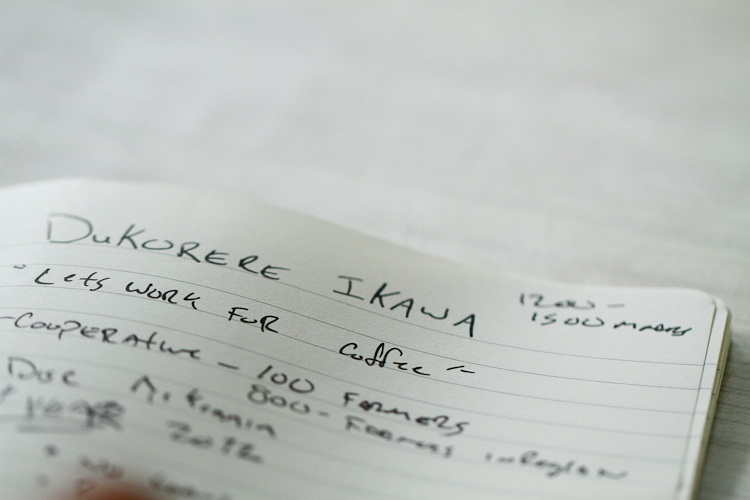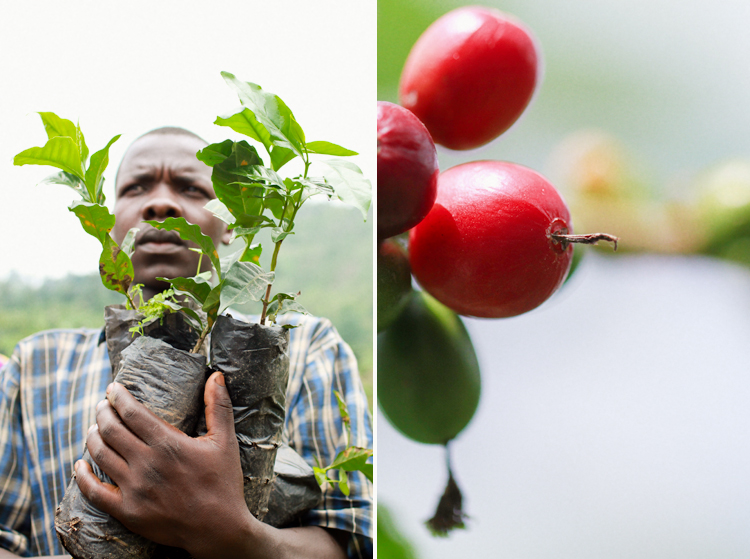 I sure do… to help this community. I'm not going to lie. There have been lots of days (usually the "I'm-not-writing-on-that-darn-blog" days) that I don't understand or know my purpose here. I know who I am, but not always what I am doing here. I am a wife. A mother. A photographer. A creative. A wanna-be chef. A wanna-be gardener. A wanna-be runner….. we better stop now. My wanna-be list is as long as my arm. BUT it is ultimately Coffee Guy's purpose that brought us here. Yes, I love coffee. No, it's not my job to export containers of it or to help farmers… but I care about it anyways. Deeply.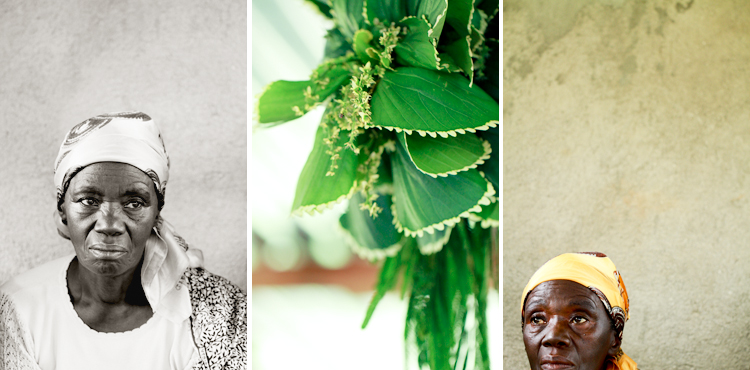 I need to go to the coffee hills. To bring the kids with. To connect with the reason why I left everything I did to come here. To see the women, to know we are helping, to breathe the air they breathe, to see the communities they live in. To remember WHY I gave up my house and my dog and my friends…. for a new purpose. Those are THE BEST DAYS of this journey. I love our mid-week jaunts to the hills. It's a time for us to pull the kid out of school, drive through the banana trees and connect. Connect. Connect. With our purpose.
But enough about me… really. Seriously. There are people right outside my door with no clothes on and I'm whining about my purpose. Uff duh… so far to go girl, so far to go.
Last week, with the film crew and the nanny all packed into the car…we headed to a new community. Farmers in a new part of Burundi. We drove along the lake and then up and up and up into new hills.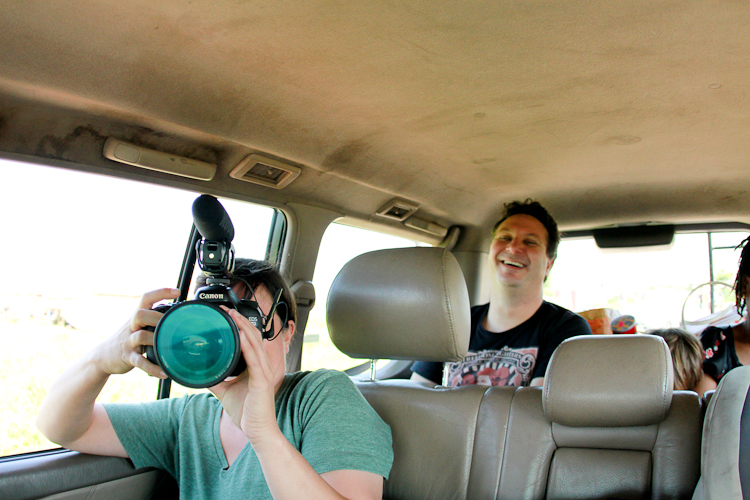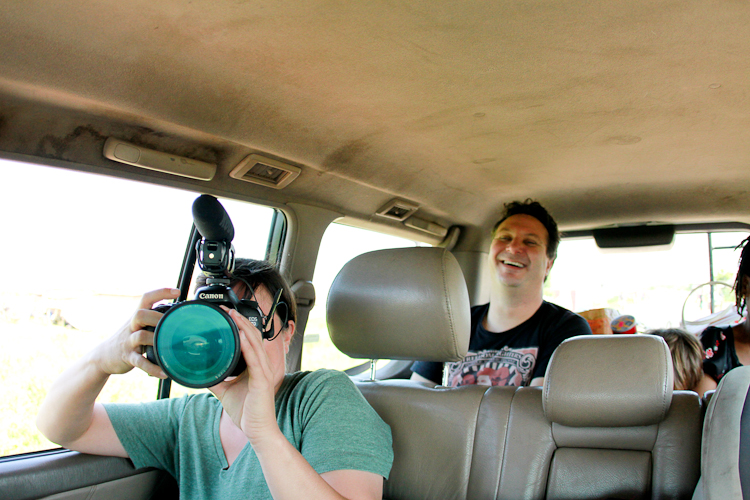 Being filmed along the way.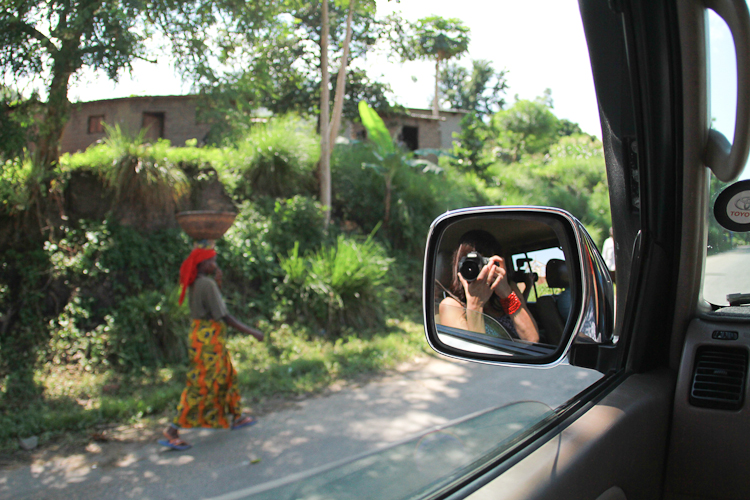 The following few pics shot out the car windows. Aka: totally incredible images. Just kidding. Try bumpy, blurry ones.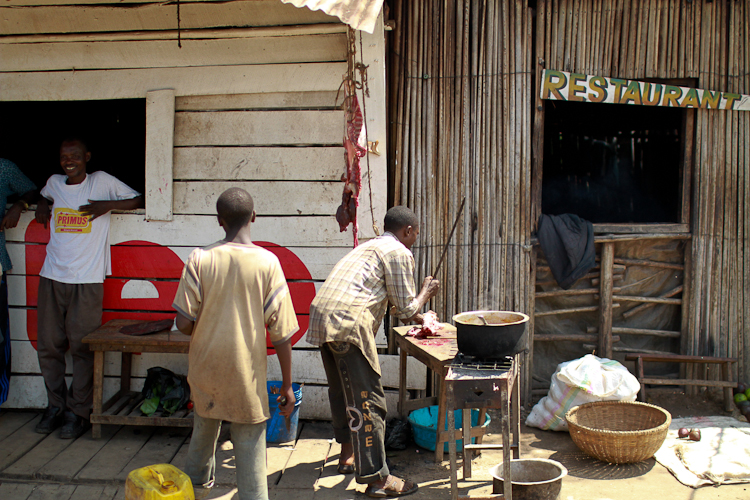 Goat meat kabobs anyone? The goat is hanging right there so you can pick your cut of meat. That yellow container probably has banana beer in it. Good combo, banana beer and goat. Not much left, better hurry on down!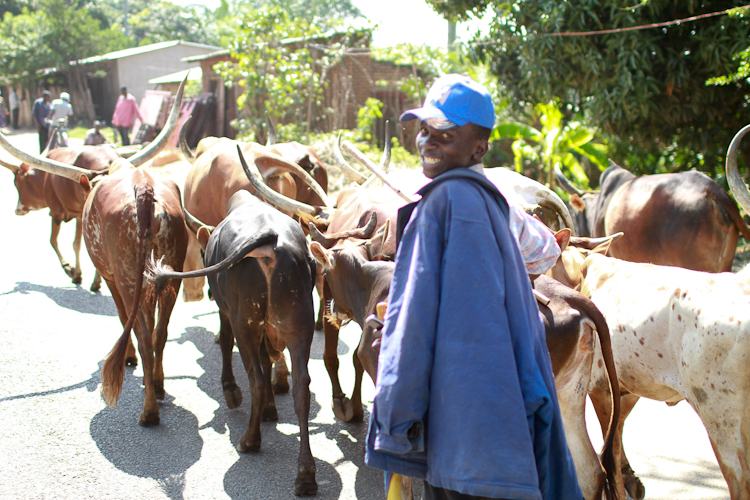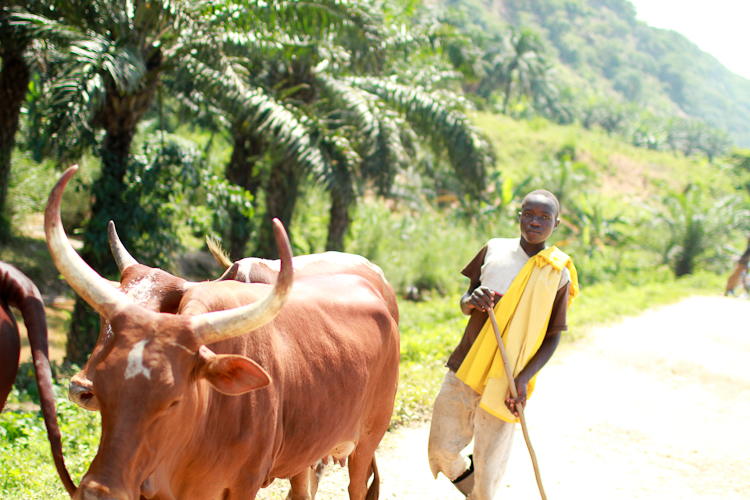 Move it cows, we're comin' through!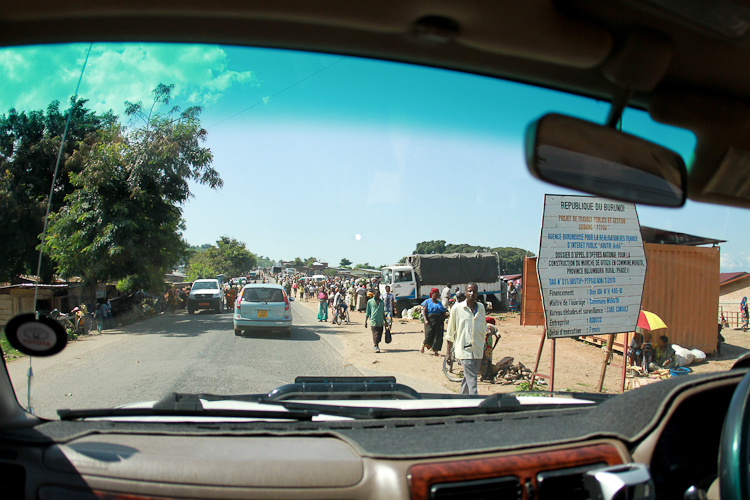 Burundi is full of people. Wide open spaces? Not without people! Here, there and everywhere.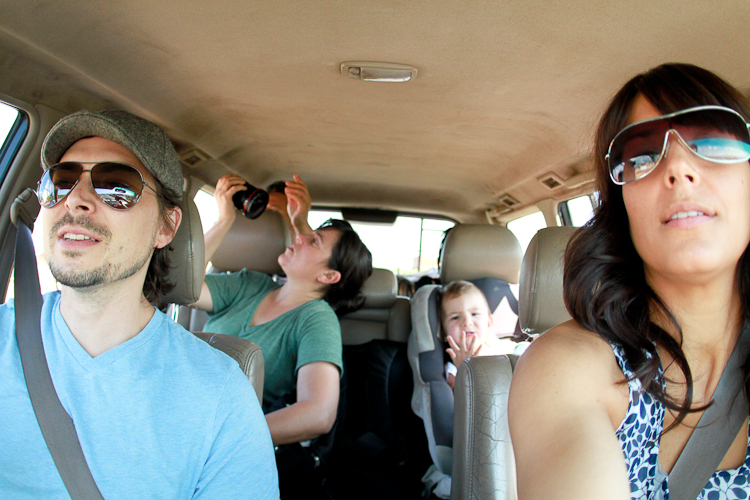 In the car… the producer (ahem, Wesley), the cinematographer (see Sunel, I can even spell it!), the nanny (and yes, IT'S TOTALLY AWESOME TO HAVE A NANNY!), the two kids… and the parents.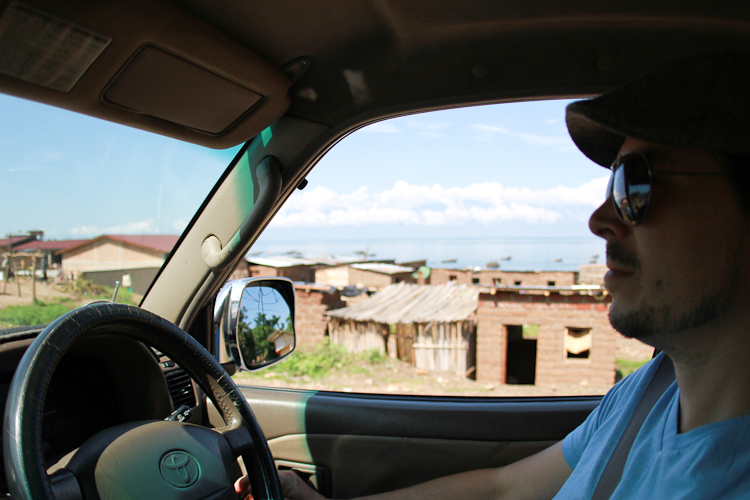 Driving alongside the lake and the DRC mountains.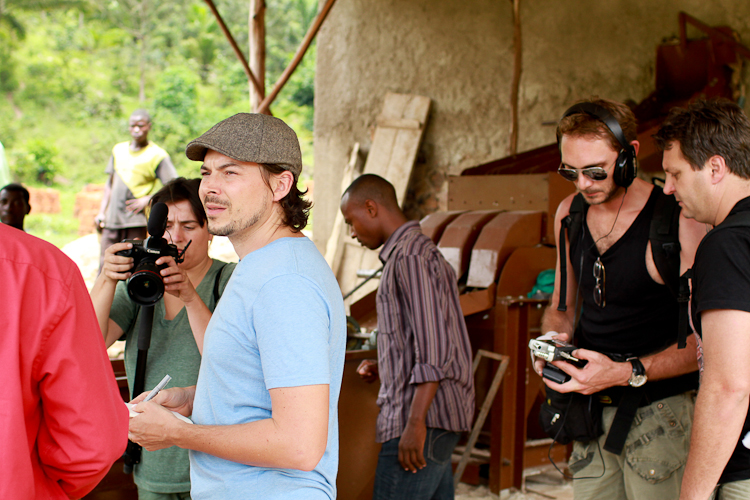 Arriving at this amazing community.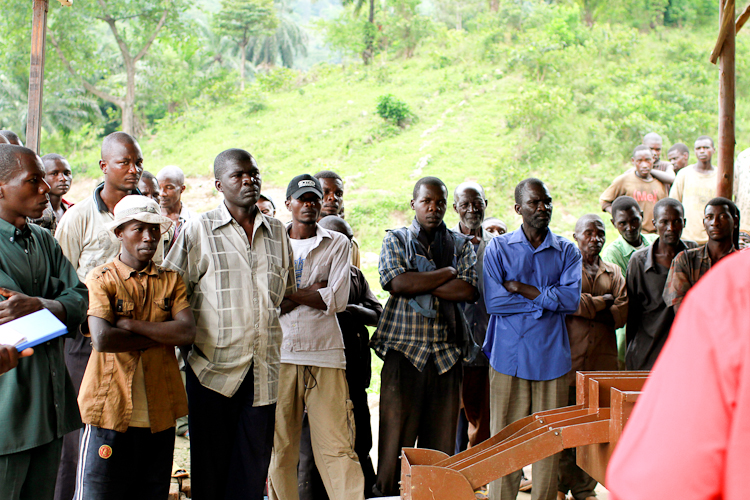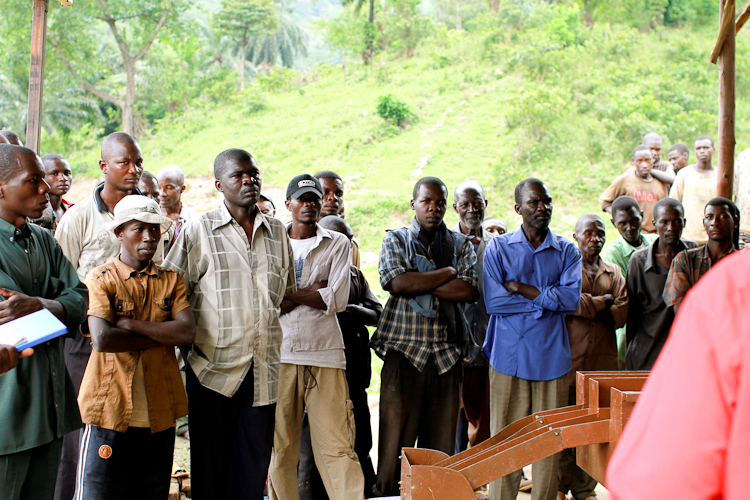 The farmers waiting for us.
They have built this washing station with their own money. Here in Burundi, that's rare. most exist because of government grants or foreign aid or foreign investment. This one exists because of initiative. Pure and Simple. We were so impressed by this amazing community. They need a $45,000 USD loan to complete their washing station. Feel like investing? Email us! We can give you a breakdown of where every cent would go.
If you are a coffee shop and invest, they would give you first option on all the coffee they produce and you can garantee we would help oversee the processes as much as possible for as long as we are here.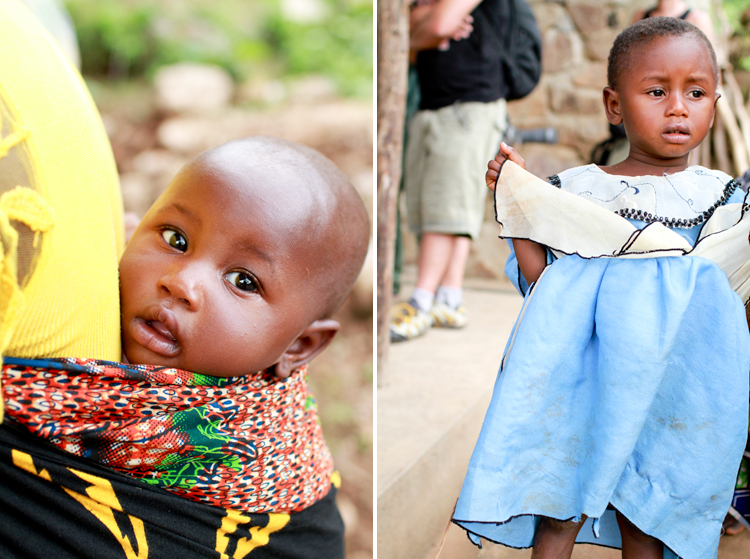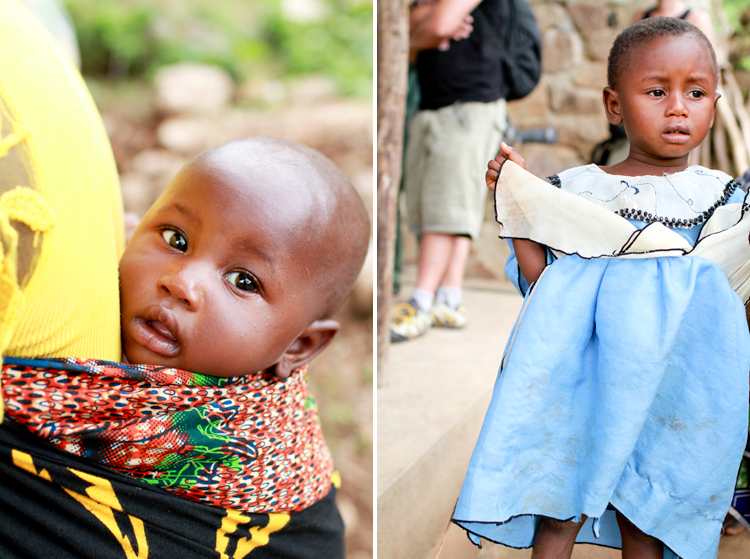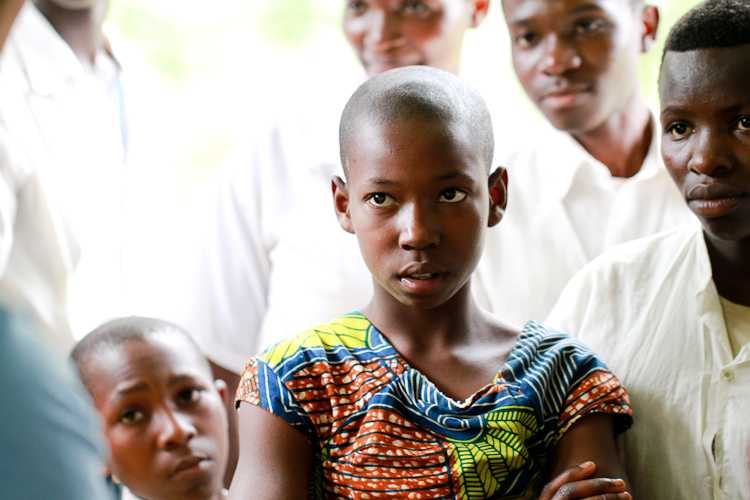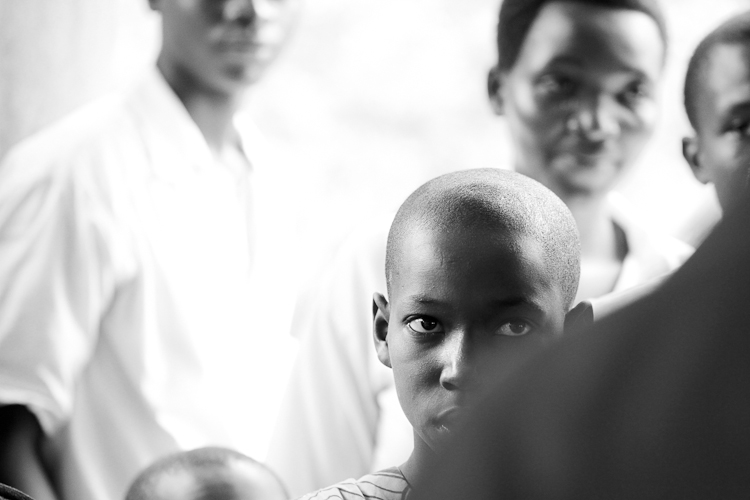 They stopped school and brought the students to us so that we could tell them about the importance of education and coffee farming for their community.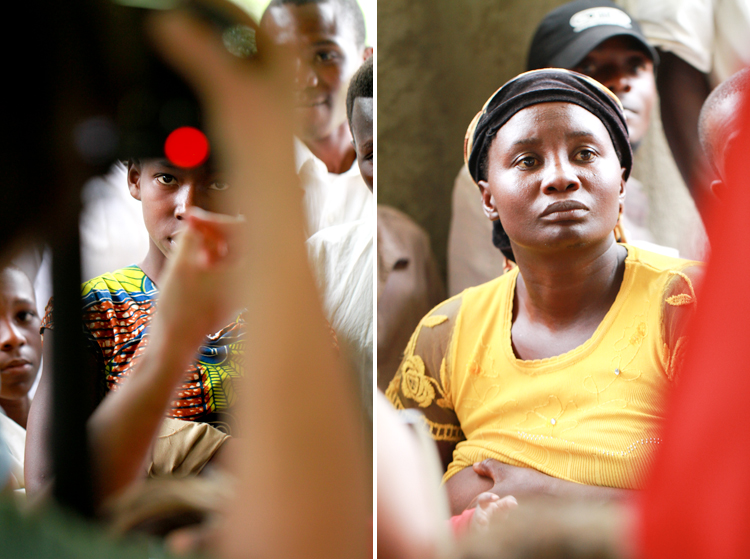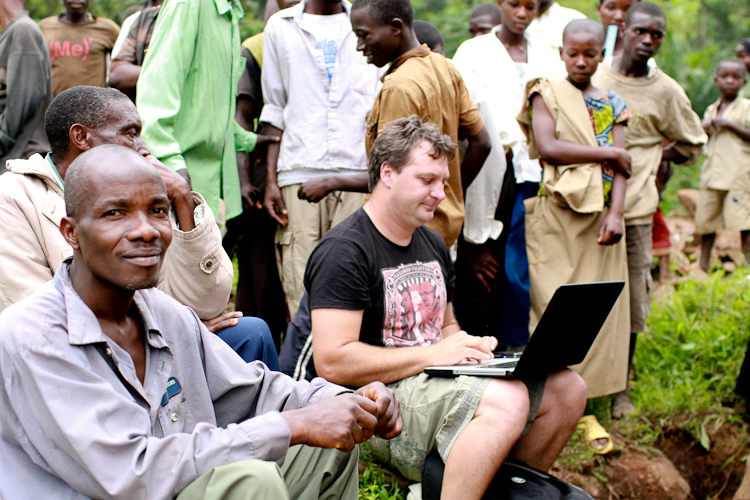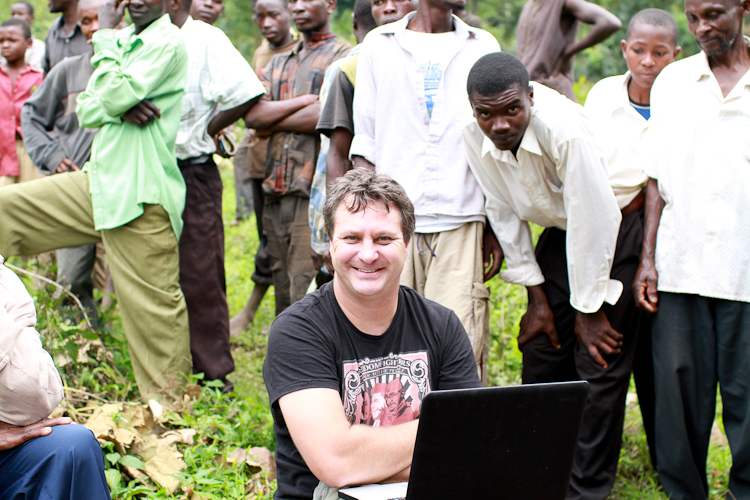 Ever wondered what it looks like to produce a TV show in the coffee hills. Well, it looks like this! Hi Wesley!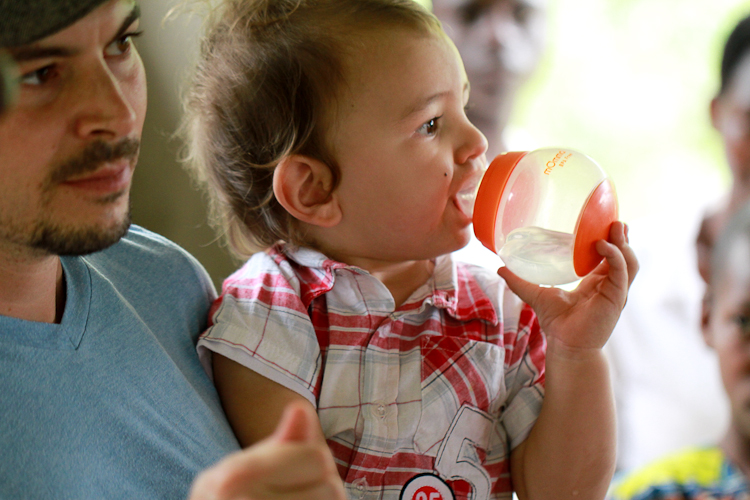 So cute, no?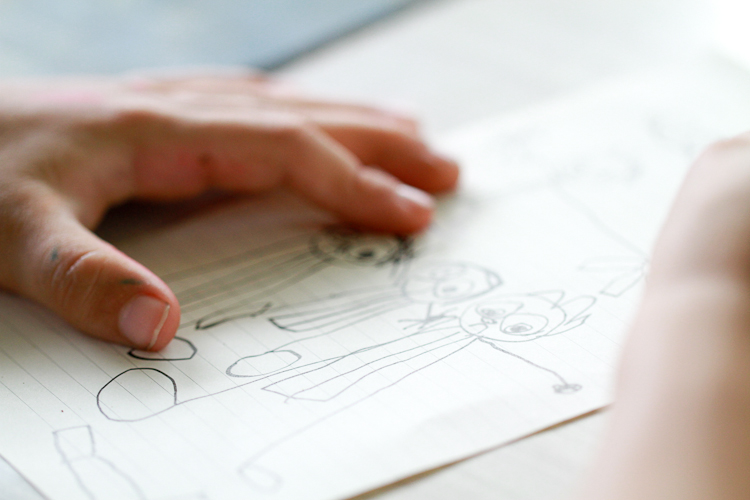 Myles does some cool drawings while the community meets with us about their project.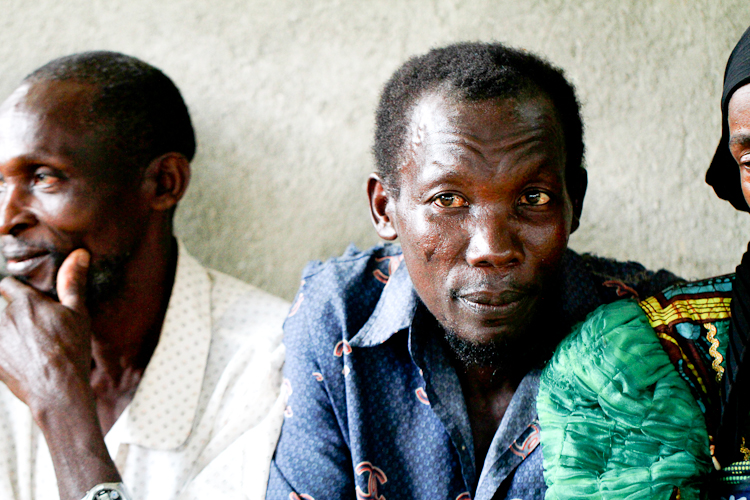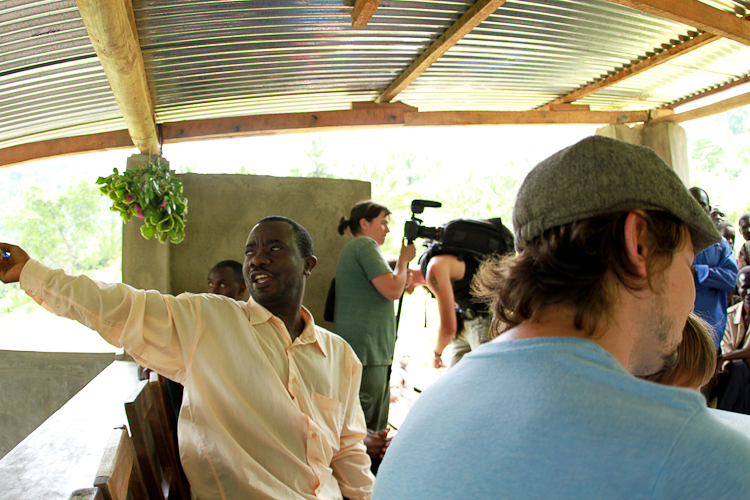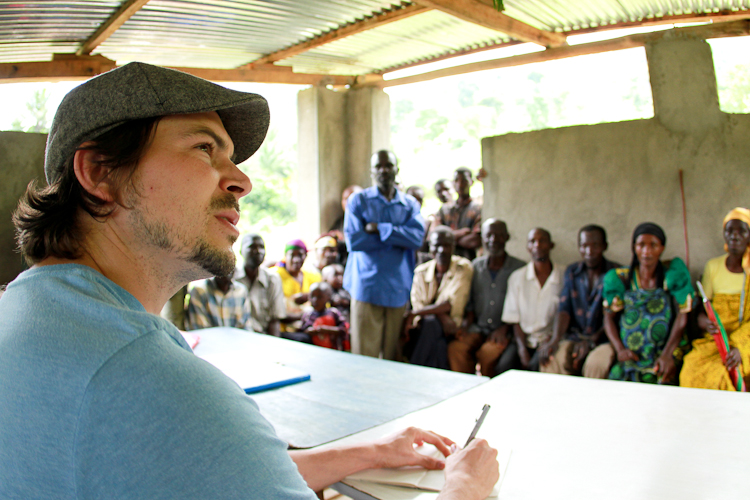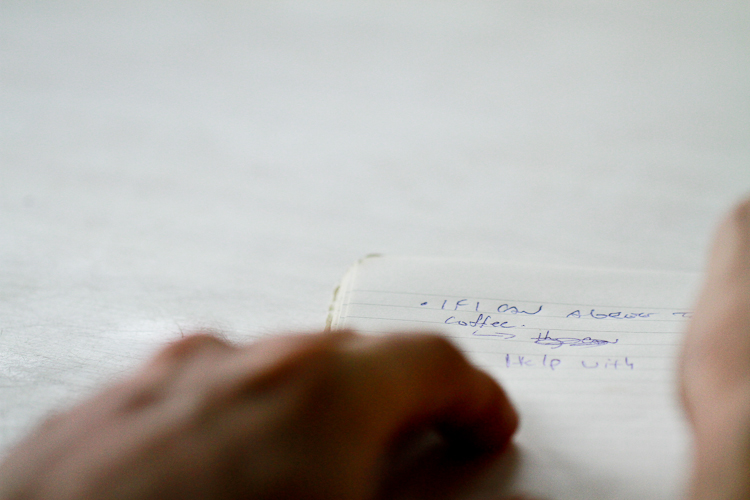 When we got there the whole community was waiting and they had decorated the washing station with beautiful hanging flower arrangements (above). They had me hook, line and sinker right there.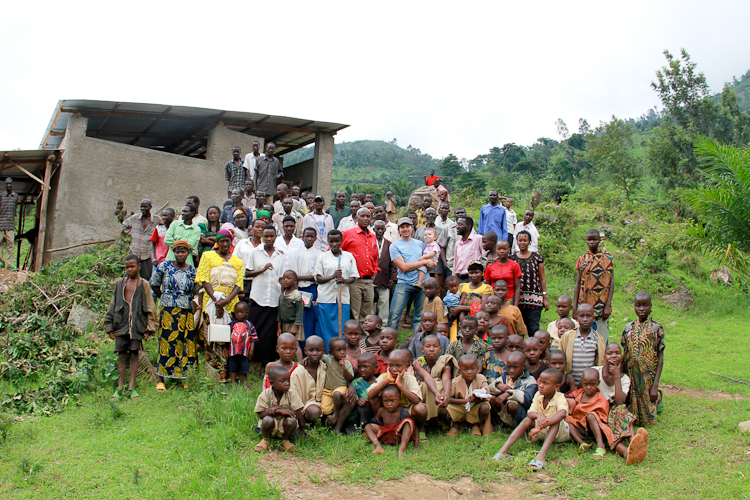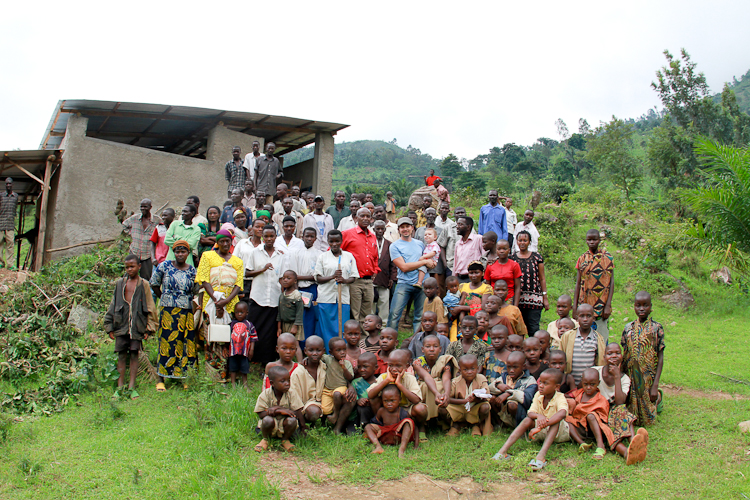 Do they have you? If you or anyone you know would be interested in providing a small business loan to this community, email us! The kids also desperately need some new clothes. I re-tied one boys pants three times… just so that they would stay up high enough to cover his willie. So, if you want to donate childrens clothes… we can talk about finding a way to get them to those kids.
Love,
me