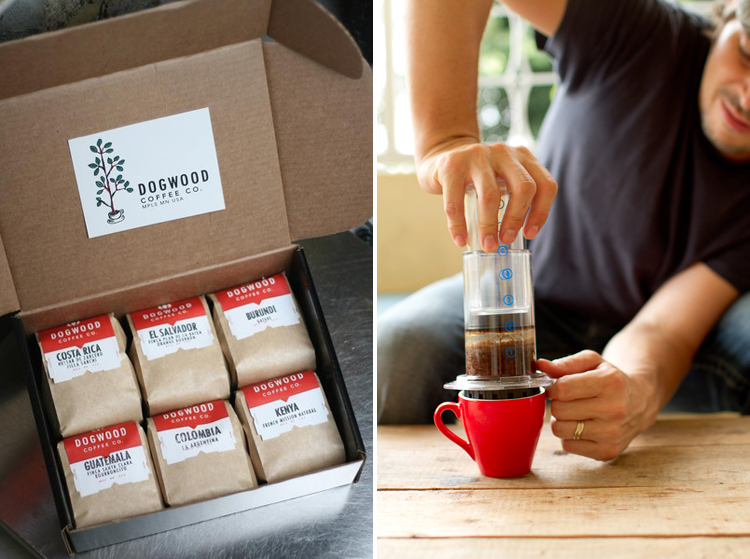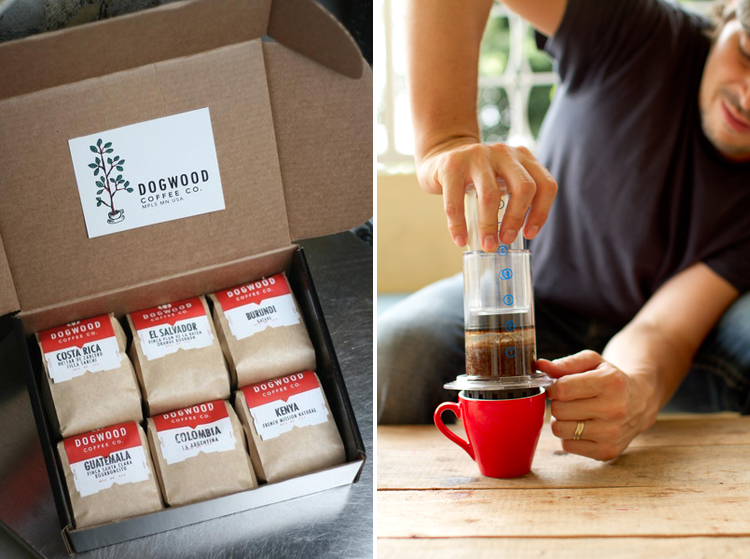 Congats David B! Your entry won you some Dogwood Coffee and an Aeropress! Email us at longmilescoffee@gmail.com to claim your prize!  Thanks for entering everybody!
"Learning to love coffee through weekly visits to a local coffee shop over the course of a summer in high school with my best friend." -David B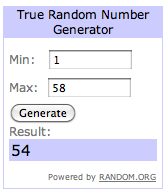 While we are flying over the Atlantic for 45 hours with two small children to make it home in time for Christmas (oy vay!), Dogwood Coffee in Minneapolis, MN is offering our USA readers a chance to win an Aeropress and a sampler pack of their coffees ($50 value). Included in that sampler pack is a Burundi coffee from the Gatare region. Right now the bridge to Gatare is washed out, and yet it has some of the best tasting coffees in Burundi.
What do you have to do to enter? Simple.
1. Share this giveaway post somehow with your friends via some sort of social media thingamabob (like Facebook or Twitter).
2. Comment below answering "What's you favorite memory involving coffee?" and include the link to where you shared this post.
One entry per person, please.
Since our judgement will be seriously impaired on Friday by the jet-lag monsters, we will use Random.org to choose a winner.
Winner will be announced Friday morning, December 16th.
Thanks Dogwood Coffee!
Love,
The Long Miles Crew
(about to be "The Jet-Lag Crew")